Rapper and educator Jahn Dough releases new project "The Garden Project" along with new visual "G Wagon" .The California born artist who lives in Dallas, TX, is heavily influenced by great musicians like Prince and Pharrell, which you can be heard throughout "The Garden Project."  Possessing a business degree from the University of North Texas, Jahn Dough has been in the education field for several years; however, he has been in tune with music since the age of 7, and creates songs with the intention of changing the narrative not only for black men, but also for creatives in general.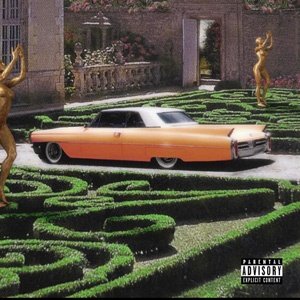 This album delivers the goods. But should this come as any surprise? Not really, especially to Jahn Dough. With the perfect blend of speaks, beats and rhymes this is going to be a fan favorite for 2020. An exemplary flow is found throughout "The Garden Project" and the excellent production makes it difficult to fault.
People are often confused by the titles of albums. Thirteen tracks later, this one makes perfect sense. Most importantly, Jahn Dough has turned another page in his catalog of musical and lyrical content.
The only thing more real than an artist who addresses the issues of the world through their own personal experiences and stories, is one who does it well. In this sense "The Garden Project" is a breath of fresh air, qualifying as a great summer soundtrack and one of 2020's best releases.
Connect with Jahn Dough's music here: https://linktr.ee/jahndough7203