Colossians 1:16 states, "For by Him all things were created, both in the heavens and on earth, visible and invisible, whether thrones or dominions or rulers or authorities– all things have been created through Him and for Him."  It's important to note that Colossians 1:16 does not imply that Jesus acted alone in creation, but rather that He was involved in the process along with the Father and the Holy Spirit, as described in Genesis 1:1-3. Colossians 1:16 highlights the central role of Jesus in the creation of all things and emphasizes His preeminence over all creatures. The verse also suggests that the purpose of creation is to glorify Him. All of which brings us to the rap artist, 1Sovergn, who does exactly that, by glorifying God through his music, and is currently promoting his latest track, aptly titled "Colossians 1:16".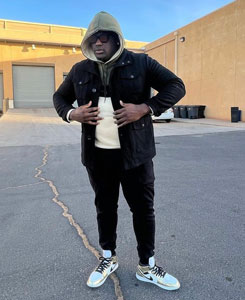 Musically, "Colossians 1:16" is a beautiful single from the first to the last bar. The music is diverse and yet solidly hip-hop. It is atmospheric and cinematic, soulful and genuine. Thematically, 1Sovergn gives us an honest look into his mindset and faith while dropping of some wisdoms along the way. While the greater Christian hip-hop community debates the issues of sacred vs. secular, 1Sovergn simply gets on with the job of spreading the word of God and flexing his skills.
"Colossians 1:16" showcases a rapper in full command of his flow, his beat, and his message. The song has several bars to wake people up if need be. Though the song is mellow and contemplative, the cinematic sound meshes elegantly with 1Sovergn's smooth style, causing me to play "Colossians 1:16" many times more than I needed to review it.
His lyrics are clear, understandable, and robustly scriptural, but subtly done. As he continues to build his audience, 1Sovergn also continues to explore different rhyme patterns and concepts in building off his strong natural skills.
"Colossians 1:16" is a striking song of praise and the immense joy of being found in Christ and rising with him. Yet it never blatantly sound as such, or preachy in any way. That's because 1Sovergn chooses his words carefully and always places his own experiences, and himself into the narrative, so it doesn't sound like he is just calling you out.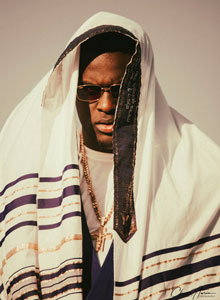 1Sovergn mode of discourse is not roaring in the listener's face. He speaks searchingly, reflectively, and pulls you in through his engaging contemplation of a gospel-driven lifestyle. "Trying to tell people that God is real," says 1Sovergn in the song.
With a skillful blend of Christian devotion and cutting-edge rap artistry, 1Sovergn's latest offering "Colossians 1:16" serves up a tantalizing concoction of spiritual upliftment and listening pleasure. The rapper's lyrical prowess is on full display as he deftly weaves in biblical truths, elevating his message above the usual braggadocio and materialism that often permeates the genre.
What sets 1Sovergn apart is his ability to tap into the raw energy and cathartic release that rap music provides, while still staying true to his faith. In a world where self-indulgence and destructive behaviors are often celebrated, he offers an alternative path rooted in the saving grace of Jesus.
With "Colossians 1:16", 1Sovergn proves that he is a force to be reckoned with in the rap game, delivering a powerful message of hope and redemption that is sure to resonate with listeners of all backgrounds. By seamlessly blending his Christian and rap sensibilities, he has created a sound that is both enlightening and irresistible.
OFFICIAL LINKS:
Spotify: https://open.spotify.com/artist/0nrWLfGpLFugt0tcm0Y0fs
Instagram: https://www.instagram.com/1sovergn/
Streams: https://linktr.ee/1SOVERGN