Robert Vernon aka Elijah Sommerz was born in Toronto, Canada in the year of 1991. The Canadian Afrocentric rapper is also known as a multi-million dollar business entrepreneur, a talent manager and a generous philanthropist. Elijah had difficult childhood as his mother was a drug addict who abandoned him when he was just a newborn baby, while his father was a Jamaican native who was deported due to a connection with a drug cartel when Elijah was just 6 years old. Hence, Elijah grew up with his very caring grandparents of Caribbean heritage in Toronto, and none of the aforementioned disadvantages has since stopped him from reaching his life and career goals.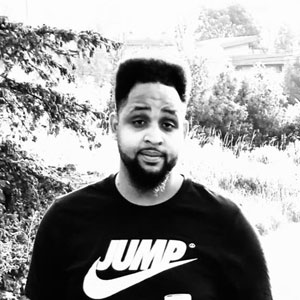 Elijah Sommerz is currently making waves on the music scene with his single "Doubled Back" ft. B1 The Architect. The track is taken off his upcoming EP "The Virtue Is Patience". One of Canadian-based-rapper Elijah Sommerz greatest gifts as an emcee is his incredible knack for coming up with brilliant relatable themes that instantly grab your attention. Elijah takes his varying mind-theories and relates them to some of life's most important questions.
Elijah Sommerz' tree of knowledge unfolds the good and evil, as well as the personal truths and determination needed to survive and grow in life. Through his music, Elijah insists on showing us his will and strength to overcome the enemy, as well as the struggles and afflictions in life, in rising to the top.
His battle cry in "Doubled Back" ft. B1 The Architect is like a warning for us to see the dangers and acknowledge the truths, and how it can transform our lives. Elijah Sommerz is not just a rapper that has something to say, he is an artist that instantly captivates you.
Garnering a vast amount of critical acclaim and building a strong fanbase, it would take a certain amount of stupidity not to notice that Elijah Sommerz has an impressive flow and a powerful voice. Delivering countless attitude-filled bars, Elijah Sommerz' flow and smooth rhyme scheme, truly get a chance to shine on "Doubled Back" ft. B1 The Architect.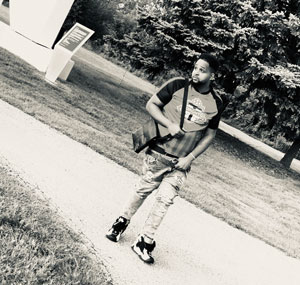 The track opens with sampled vocal twists and a rusty, filtered bass that sounds sinister, alongside a hard kick-drum. Soon after, Elijah Sommerz aims intimidating lines about his status and power at his adversaries and doubters, setting the tone and pace of the song.
As we get deeper into the song, Elijah sounds hungrier than ever, and his deep, growled delivery compliments the driving instrumental extremely well. It all makes for a mesmerizing dynamic.
Those who are looking to hear Elijah Sommerz technical skills and charisma on the mic will certainly have a field day on "Doubled Back" ft. B1 The Architect. Fans will love banging their heads to the sleek beat and the solid rhyme schemes
Elijah brings to the table here, as he strikes prophetic notes throughout the track. If Elijah Sommerz is able to maintain this insistent and assertive attitude on future projects, then the sky seems to be the limit for him.
Connect with Elijah Sommerz on Instagram as @elijahsommerz as well as https://ca.linkedin.com/in/elijah-sommerz-545b861aa and https://www.xyz.ng/en/wiki/elijah-sommerz-814970