EmporioPerry is an alternative music artist and producer from Virginia. With multiple years of music producing already under his belt, he continues to push forward and pursue his dream regardless of any setbacks. Not following any particular template, he experiments while creating his own lane, which satisfies his music tastes. Whether he is singing over spacey beats with older samples or creating something entirely different, the thing about his songs is that there are many ideas that run simultaneously and no song is ever just about one thing. EmporioPerry's word play and associations fly from many frames of reference – both surreal and heartrendingly sincere in the same breathe. You would be advised to open your imagination to a realm of possibilities.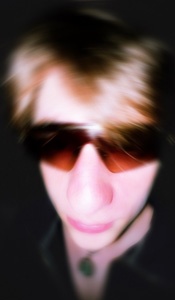 After years of making music, EmporioPerry's unshackled artistic freedom has inspired the single "Crow's Gift". At first, it's hard to be anything except stunned while listening to EmporioPerry's latest single release.
The track pillows the singer's sweetly melancholy purr of a voice on a lushly cinematic bed of electronics and gently skittering percussion. A mix of both epic-minded and intimate pop songwriting, the song packs a wistful emotional wallop few other acts are even trying to achieve these days.
The hypnotic beat and stridently warm keys are what immediately jump out at you, but what's almost as striking is how captivating the echoing vocals are. On both verse and chorus, EmporioPerry's reverbed voice carries the tune instead of shadowboxing with it.
The artist's thoughtful arrangement and his incomparable conversational vocal tone make the sound entirely his own. It is the work of a doggedly maverick talent chasing his muse wherever it take him.
By the end of "Crow's Gift", you realize EmporioPerry has developed his own original style. The next thing you'll notice on this track is the flat out attentive arrangement. It's nothing if not original. The orchestral backing is mesmerizing and expressive, reminiscent of soundtrack writing, while EmporioPerry vocalizes with an otherworldly quality. You'll love the delicate strings and soft shuffle of the drums which bring an aura of mystery to the track.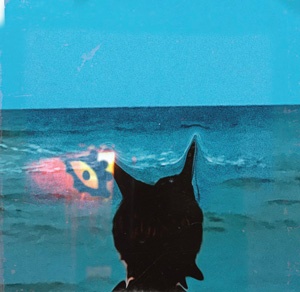 "Crow's Gift" is a beautiful mid-tempo ballad and perfectly encapsulates EmporioPerry's songwriting style: often abstract and obscure if read literally, but deeply felt emotionally and perfectly in mood with the music.
There's really no one else doing quite what he does, and he is carving a little niche of his own, in the process. "Crow's Gift" is EmporioPerry's most sophisticated effort yet. Multiple listens will reveal its beautiful, ethereal nature.
The haunting orchestration in "Crow's Gift" is beautifully poignant, while the vocals give you a spine-tingling sense of wistful wonder. It's crystalline, yet smoke-edged beauty, swings between sultry and languid throughout.
EmporioPerry's has painstakingly worked towards crafting a track that perfectly explores texture and mood, while allowing plenty of freedom to seek the nuances of every musical line and gently rhythmic curve. It's in the balance of ethereal, pop, and R&B that "Crow's Gift" takes full flight.
Apart from composing and recording his own songs, EmporioPerry also makes and commercializes beats for those in need. So head over to his platform and connect with him.
OFFICIAL LINKS: https://soundcloud.com/emporioperry