It's rare to come across an artist who truly embodies the spirit of innovation and creativity, along with formidable performing chops. Yet, every so often, a musician emerges who not only meets those criteria but also transcends them, taking the listener on an unforgettable journey through the expansive landscape of modern music. And Adam Kesselhaut is one such musician. Hailing from New York, Kesselhaut's career has been nothing short of impressive.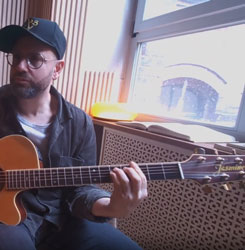 Having begun his journey as a tenor in some of Europe's most esteemed opera performances, and completing an assignment with Vienna National Opera, as well as working as a soloist in Philharmonic Rock, his prodigious talents continue to expand across the globe.
Today, Kesselhaut is based in Berlin, where he owns Bewake Studios, a creative hub that has produced impressive for work for a vast number chart topping songs across many countries.
Kesselhaut's latest gem, 'Girl Behind the Mask', under his own moniker is a true testament to his exceptional talent and unparalleled creativity. In today's world, where social media has made it easier than ever to present a curated version of oneself to the world, and with the experiences of the Covid pandemic, the concept of the mask has never been more relevant. Hence raising important questions about what lies behind the masks we wear; both literally and figuratively is extremely pertinent.
Having said that, Kesselhaut's, 'Girl Behind the Mask', was written specifically for the plotline of BERND BRIDGES – a dark comedy about BERND, a German tech CEO with Tourette's syndrome, a xenophobic abusive childhood, a loving family with a dedicated wife with whom he has an overcharged sex life, and a best friend named ADAM, a Jewish-American hit songwriter.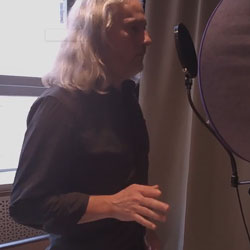 The official remix of 'Girl Behind the Mask', was done by Martin Waschkowitsch a.k.a. Mr. Luckyloop, resulting in a funk infested pop-rock song that quickly draws attention to the rumbling and buoyant beat, as well as the soaring vocals.
The basslines simmer above the skittering hi-hats and resonating piano notes, forming a vibrant foundation for Kesselhaut's elastic vocal cords to run its rollercoaster range.
The singing not only mirrors the message of the lyrics in this instance, but there is also enough space between words for the listener to apply their own take – be it sentimental or concrete or abstract – and the listener is not distracted by discerning the lyrical meaning but is instead entranced by the groove of the song.
Right now it's just a matter of time before the whole world discovers Kesselhaut and 'Girl Behind the Mask', which also feature pianist Jens Südkamp, who penned the German version of the song 'Maskenfrau', sung by Bernd Korz a.k.a. Bernd Bridges.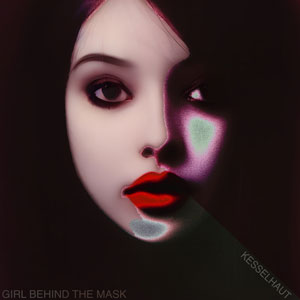 Besides the literal configurations, we all wear masks to some extent, presenting different versions of ourselves to different people, and hiding behind personas that may not reflect who we truly are.
Kesselhaut's song reminds us, there is always a person to discover behind the mask, with their own face, thoughts, feelings, experiences and mysteries.
As Kesselhaut continues to push the boundaries of what's possible in his Bewake Studios, he also reminds us of the importance of authenticity, vulnerability, honesty, and the power of music. The single is backed by a slowed version of the song, entitled 'The Girl Behind the Mask' (PRVNTK remix).
Kesselhaut has flung open the door to wider appeal with his most seamless and catchy display yet. 'Girl Behind the Mask' is a great record for the masses. Through it, we're reminded that good music is for everyone, with or without a mask!
OFFICIAL LINKS:
https://www.facebook.com/people/BerndBridges/100083233369225/
https://twitter.com/berndbridges
https://www.instagram.com/berndbridges/
https://alugha.com/producer/ab2334b0-9b8c-11eb-84bb-9f2d25353ff7