Posharay is the epitome of the forward-thinking multi-genre artist. He moves from alternative rock to rap, hip-hop and pop, to punk and African flavored stylings with effortless ease. Molded from a young age in a war struck Liberia, Posharay sees the world from a different type of vision. "Those who have learned the most lessons in life are the first to create change!" he says. His latest single, "Chapter 6. I Choose You" ft. Xtina Louise, is a track taken from his upcoming album "Only Truth Is Music", which will come with a digital and physical manga book to read along with the recording.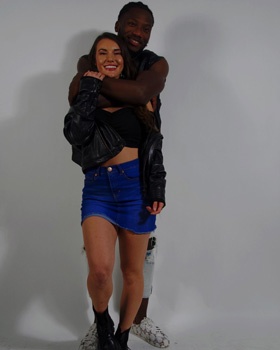 "Chapter 6. I Choose You" ft. Xtina Louise, is full powered upbeat pop-punk tune with driving guitars and melodic vocals. The energy is electric, and the sound has never been stronger from Posharay.
Regardless of which side of the equator you're on, this track acts as one of those classic pop-punk summer hits – songs the world doesn't get as often but needs just as much as it did some time back – and will be enough to warm hearts in these cold days and long nights that I'm in right now.
If you're where I am, don't let the rain and the snow get in the way of yearning for those sunny days out. Posharay is here to assure you they'll come back, bright and warm and as beautiful as ever with this love anthem.
Posharay brings a genuine level of depth to the emotion behind the sound and within the lyrics. Pulling heartstrings in music will always be an art form within the craft of music, and Posharay has developed the tools and talents to pull it off and prove it with
The track is the perfect blend between rhythm and melody, vulnerable and edgy. Posharay voice is warm and gentle yet carries an audible ache and a resonant tone. Moreover, it blends beautifully with Xtina Louise's mellifluous and wistful delivery.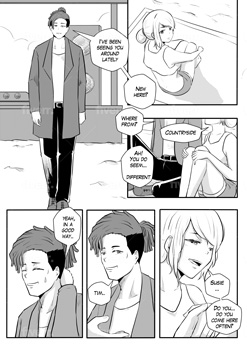 The smart, well-written lyrics, the catchy melody, choruses, and hooks, the dual-vocals of Posharay and Xtina Louise, and the brightly colored pop-punk sound, is a good sum of the track ,as it shows how Posharay's music has matured and that he know what works and what doesn't in a song.
The appealing vocals and the densely layered guitars make it almost impossible to stop listening to "Chapter 6. I Choose You" ft. Xtina Louise. Breathless, melodic and rhythmically brilliant, not a single bar on this record escapes your grasp.
The song brushes just about as close to pop-punk perfection as you've ever heard and likely ever will do. The grit and heart here is infectious, proving that Posharay knows a little something about owning your eardrums.
Crafting lyrics and a melody with unending starry-eyed romanticism and a willingness to pour his heart out on the floor, on "Chapter 6. I Choose You" ft. Xtina Louise, Posharay sets the bar that other artists are reaching for, and he sets it very, very high indeed. It's a testament to his top-tier songwriting skills, and a performance that carries the track to a gorgeous level of sonic bliss.
OFFICIAL LINKS:
Instagram: https://www.instagram.com/iamposharay
Spotify: https://open.spotify.com/album/2aTO5tPhCEW8k3MiCvzwT7?si=1G16YP29RHCkdn5JgnT8qg
Apple Music: https://music.apple.com/us/album/chapter-6-i-choose-you-feat-xtina-louise-single/1652199374