From start to finish, on his latest single, "Through It All", released on February 22, R&B/Pop artist Aaron Night, will transport you on a sonic journey of self-exploration through a soulful delivery and heartfelt lyrics. Aaron Night finds himself shattering the noise with his most recent string of releases. Debuting in 2021, "Flares", penned by famed songwriter Ryan Tedder, quickly climbed Music Week's UK Pop Charts Top #10 in no time while simultaneously hitting #11 in Germany's Dance Charts. Topping out big names like Zara Larsson and Jason Derulo, Aaron has begun carving out his mark in the international market. Now Aaron takes what he learnt from that experience and brings it into a whole new light. "Through It All" is a truly engaging record, with a big heart and all-embracing aesthetics that will win over a multitude of new fans.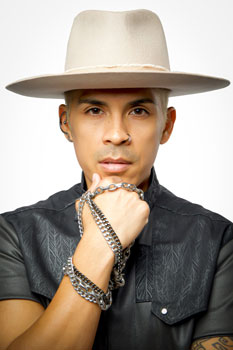 Here Aaron Night allows himself to open up and move beyond the his previous effort, bringing a new depth and rawness to his sound and showing off the incredible range that made him such a standout in the first place.
Aaron Night's gift for vocal virtuosity is on full display throughout. While his personal style is already striking, his ability to grab heads and capture attention shines through in his music.
By melding his influences and leaning hard on the sheer force of his own voice, Night strikes a tone that is refreshingly confident and impressive. Smooth, elegant, and emotionally locked-in, Aaron Night sounds as if he is truly inspired by his personal artistic influences. Among them, Luther Vandross, Journey, Mariah Carey and Toni Braxton.
Originally from Hawaii, Aaron Night is a triple threat who has honed his skills in singing, dancing and acting. On moving to the mainland, he landed a contract with Walt DisneyWorld as an Equity Union Principal Performer, where he remained for many years, and has since continued to build his skillset and curriculum.
The single "Through It All", proves to be yet another important milestone in his career. It combines a timeless melody, smooth vocals and a powerful production, to deliver an offering that flows without a hitch.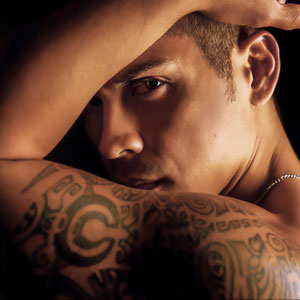 "Through It All" is definitely a record Aaron Night can be proud of. It leaves no set of feelings unexplored with a rich multiplicity of sounds and heartfelt vibes sewn together with bright, expressive vocal artistry. "Through it all, I've changed for the better. I stand up tall, cause I am a winner. I won't break, I'm strong, and I'm good under pressure. Through it all," sings Aaron Night, proudly displaying his tenacity.
The track builds up steadily, with the instrumental reaching for the climax of the choruses where Aaron's voice comes in loud and clear. "Through It All" is a reminder of Aaron Night's talent.
As the track continues, Aaron takes his listeners up and down an emotional trail of easily relatable lyrics and captivating pop flavors.  His powerful vocal comes honest and clean through the blazing guitars and rolling bass lines with a resonating echo. Overall, "Through It All" has the makings of a soundtrack for those lonely, downtrodden nights when you need to be uplifted.
Harboring a beat that sticks, a melody that leaves you craving for more, and a singer who has found his sound, "Through It All" is highly infectious and remarkable throughout. The one thing that is certain, is that you can expect greatness throughout this recording, no matter where you look for it.
OFFICIAL LINKS: WEBSITE – SPOTIFY – FACEBOOK – TWITTER – INSTAGRAM