Producer, audio engineer, and rapper Ravine Reedy aka Akuu, has been making music for about 10 years. He created the Spastik Flow record label, which he eventually wants to feature American and Japanese artists. Behind his emotional, passionate and often dark and melancholic music, lies a tragic story. His father killed his mom in car accident when Ravine was 2 years old. Subsequently his dad went to prison for 10 years, on a manslaughter charge due to drinking. Ravine was shipped all around the country as a child, and went through massive amounts of trauma until he went to high school and decided that he wanted to make music, and be a voice for people who don't know what to say.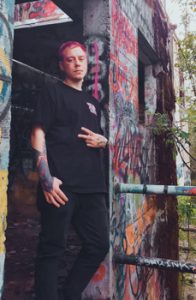 Akuu digs deep into the core essentials of hip-hop and proves his artistry on his album "Dopamine". The recording pairs his top of the line rhymes and flows along with intricately woven instrumentals.
However, he brings more than just technical skills, delivering one of the most emotional rich and lyrically profound projects of the year, exploring his vision and his life experiences in depth.
"Rain Man" the first track on the project, serves as a perfect introduction with Akuu's resonating voice and rapid-fire flow descending over the warm piano melody, and gentle heart-melting orchestration.
This soft classical-inclined atmosphere is contrasted by the next track "When I Die", which immediately comes in with jangly, shimmering guitars and mellifluous vocal hook, alongside Akuu's acute and heartfelt wordplay.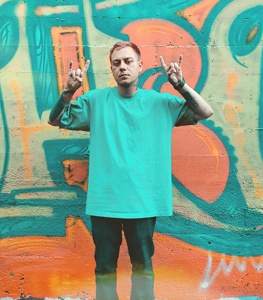 The beat then switches to a dark moodier piano, paired with skittering percussion, as Akuu dives into some of his struggles and the perception of himself. "I'm sick of this, wickedness that feels limitless. And when it gets a little outta hand, I need a bottle full of rum just to reminisce. Why they got to make this so complicated. I'm probably hated when I'm not sedated," spits Akuu, as he unpacks his bag of woes.
The album moves forward with "Pyro" ft. Bones, which features flourishes of Japanese lyrics. This is followed by, "All Out" ft. Bones, and "Need More" ft. Bones. The two rappers display their incredible lyricism, flows, voices and range not just as rappers, but as remarkably distinct musicians.
By the time you press play on "Chemistry", "The Tunnel" and "Year 22", it becomes blatantly clear that with this project, Akuu forms his own path stylistically, finds himself as an artist, and ultimately breaks away from the path most of his contemporaries follow.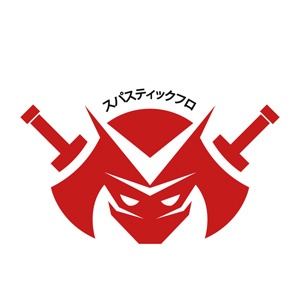 No doubt, on hearing his rhyme schemes and tongue-twisting flows, people will try to compare Akuu to a number of other slick rappers, but in reality, he has a style all his own. For one, his flow is superfast, but never rushed to the point of seeming ornamental.
Moreover the tone of his voice is often – and incredibly so – conversational, and deceptively laidback. Throughout "Dopamine", Akuu takes us on a journey through the development of his persona and craft, by cutting the fat and finding a fine balance of his skills, his mindset, and his story.
It should also be noted that the production on this album is impeccably sublime, and very different from the stock beats to found all around the internet. Above all, "Dopamine" proves that Akuu is not copying the game, but that he is leading it from his very own lane. There is no smoke and mirrors to be found on this album, but only genuine heartfelt music and rhymes.
OFFICIAL LINKS:
https://www.youtube.com/channel/UCAhm6DCyrRmr3lJI202UQMA/videos
https://www.facebook.com/SpastikFlow/
https://twitter.com/SpastikFlow