Although there are many reference points within Hartsel's work, he remains a singular, special figure in modern R&B and Soul. A sultry delight from start to finish, he successfully creates his own musical universe across his tracks. His unhurried voice conveys passion and emotion with a rich, smoky soulfulness that echoes his influences. He brings a classic touch to contemporary songwriting. However, his style is not just a simple regurgitation of his fabled peers; Hartsel's delivery feels fresh and new. His pieces unfold at a leisurely pace, regardless of tempo, and never outstay their welcome.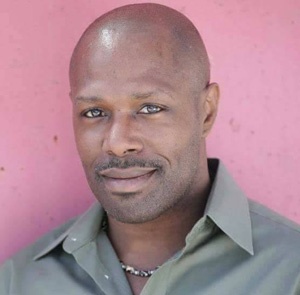 Born and raised in Waterloo, Iowa, Hartsel took an interest in music very early on, by way of his father's extensive music collection. He music influences include a diverse group of singers and styles, from Rufus and Chaka Khan to Dolly Parton, gospel group Commissioned, and ragtime legend Scott Joplin. His music, written and performed with honesty and integrity, has been received and praised across the globe.
Hartsel's first project, "Stay with Me" yielded 6 top ten hits on the Reverb Music Chart, while his critically acclaimed follow up project "Romantic Warrior/Angelic Troublemaker", tailed the same route, producing  several hits, including "I Love You", "Are You Gonna Go My Way", and "No Justice" (ft. Anthony Antoine).
Arguably, Hartsel's defining moment is the keening ballad "Linger", taken off the "A Place For Us" project. It is a perfect example of his craft, assured and soulful almost to the point of intoxication. What sets this track apart is the simple economy of Hartsel's vocals. There is almost nothing extraneous in his performance; everything is to the point, and essential to the song.
Even when he breaks into a raspy and gritty soar, just after the midway point of the song, Hartsel never loses control during the emotional intensity of his delivery. This allows the passion in his delivery, the soul-wrenching crackling of his voice, and the grounded production to hit home. Anyone who needs a crash course in how to display emotion in song, without sounding too blatantly overwhelming, needs to listen to "Linger".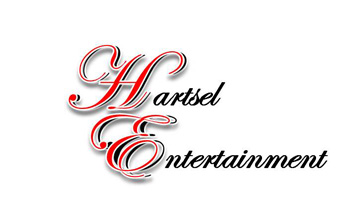 Hartsel switches the template on the mid-tempo romantic groove of "My Number 1". "I want to write you a love song. A love song of me and you," sings Hartsel. "I've got to find a way to let you know you're my number 1, my number 1. There's no number after you. Not after you. Not even 2," he exclaims in the chorus. His message is clear and concise. Hartsel is an R&B and Soul singer who stands out from the rest. His music has that precious quality of relatability, which instantly connects with the listener.
As can be testified by these tracks, Hartsel's music is not a pre-packaged gimmick set to exploit trends. He creates music that has the potential to be timeless. Hartsel's power lies in his genuine songwriting, all conveyed, within a voice that intertwines his flowing hooks and honest lyrics. "A Place For Us" is a show of Hartsel's steady commitment to R&B and Soul music, even though he says that genre is not a thing for him.
OFFICIAL LINKS:
https://www.facebook.com/hartselc.s
Instagram: hartselc.shirley
Twitter: @HartselC
Email: Hartselshirley@gmail.com