If you're ready to embark on an electrifying musical journey that will sway your soul and set your heart ablaze, then look no further, because Kiyagi, formerly known as Kizz Ernie, is here to sweep you off your feet with his mesmerizing melodies and Afro-Fusion prowess. Hailing from the vibrant city of Lagos, Nigeria, and raised in the rhythm-rich streets of Port Harcourt, Kiyagi's musical voyage began at the tender age of 5 when he first caressed the piano keys with his tiny fingers, igniting a lifelong passion for music that would shape his destiny.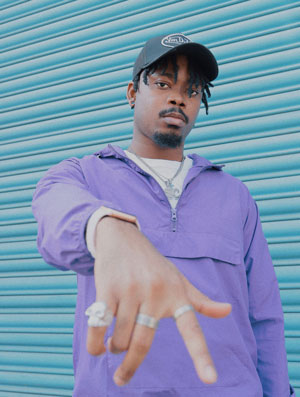 Influenced by the titans of sound like the legendary Michael Jackson, the iconic Fela Kuti, and the enigmatic Brenda Fassie, Kiyagi's artistic foundation was forged on the anvil of greatness. Fast forward to 2017, and our young maestro took the plunge into the professional music realm, dazzling audiences with his debut tracks, leaving the world spellbound by the masterpiece "Dobale," featuring the incredible Laime, which, unsurprisingly, clinched the coveted "Best Collaboration" award at the prestigious Nigerian Teen Choice Awards, just one among the many accolades showered upon this prodigious talent.
The year 2018 saw Kiyagi release his debut EP, aptly titled "Pressure," an explosive outpouring of musical brilliance that showcased his prowess as an Afro-Fusion virtuoso. Tracks like "Feel Am," "Basement," and the sensational "Jeje" featuring the uber-talented Dapo Tuburna, took the airwaves by storm, leaving fans craving more of his enchanting sounds.
Ever relentless in his pursuit of musical excellence, Kiyagi, in January 2020, unveiled his sophomore EP, fittingly named "Kiyagi," which promptly skyrocketed to the summit of the charts, solidifying his position as a force to be reckoned with in the music industry. Not one to rest on his laurels, Kiyagi's creative genius extended beyond his own artistry, as he fearlessly ventured into music production, leaving an indelible mark on projects such as "Move x2" by the mesmerizing Nissi, "Used to This" by the remarkable David Meli, and the soul-stirring "Let Myself Go" by the phenomenal Fasina, just to name a few.
After a brief hiatus, Kiyagi made a triumphant return, treating his adoring fans to a remarkable double single release titled "23/For Days," which received thunderous applause and cemented his position as a musical maven. And if that wasn't enough to leave us all awe-struck, he followed it up with another awe-inspiring release, "Get Bread," featuring the magnetic PsychoYP, proving once again that Kiyagi is a musical phenomenon that knows no bounds.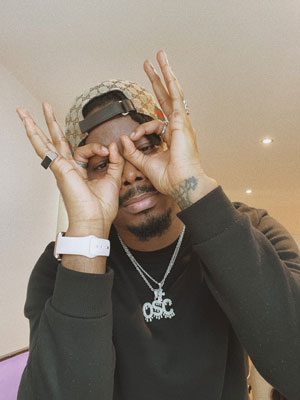 Now, let's talk about the heart-rending, soul-enveloping masterpiece that is "Favourite Person." Prepare yourself to be transported to a realm of profound affection and tender emotions as Kiyagi's mellifluous voice takes center stage in this love ode that will resonate with every fiber of your being. With a seamless blend of soulful R&B and the irresistible groove of Afrobeats, "Favourite Person" casts an enchanting spell that celebrates the true essence of adoration and appreciation for that special someone who holds an irreplaceable place in your heart.
As the velvety tones of the track caress your ears, you'll be captivated by the honest and heartfelt storytelling that unfolds before you. "Favourite Person" is a serenade to a love that transcends mere physical attraction, a love that knows no bounds, no limitations. The lyrics weave a tapestry of emotion, expressing the profound connection that binds two souls together, a connection that defies explanation and leaves one spellbound in its wake.
And the magic doesn't stop there! Kiyagi's honeyed vocals glide effortlessly atop the light, mid-tempo beat, creating an irresistible fusion that will have you swaying and grooving to the rhythm in no time. The warm, soul-soothing production wraps around you like a cozy embrace, capturing the euphoria and bliss of being in love.
So, prepare to lose yourself in the ethereal world of Kiyagi's "Favourite Person," where hearts are set aglow, and spirits soar on the wings of love. Let his soulful serenade be the soundtrack to your journey of affection and admiration, for Kiyagi has once again proven that he is the master of crafting musical enchantment that knows no boundaries.
With "Favourite Person," Kiyagi has undoubtedly etched his name in the annals of music history, and we can't wait to see what other wonders he has in store for us. So, buckle up and brace yourself for an exhilarating ride as Kiyagi continues to dazzle and mesmerize, leaving us all under the spell of his boundless musical artistry. Step into the world of Kiyagi, where melodies paint emotions, and passion weaves through every note. Your heart's new favorite person is here.
OFFICIAL LINKS:
Streams: http://ffm.to/kiyagifp
Twitter: https://twitter.com/Kiyagii
TikTok: https://www.tiktok.com/@kiyagii
Instagram: https://www.instagram.com/kiyagigram/