RiLLA's journey towards success has been an exciting and challenging one. Since he started making music he has been honing his skills to become the talented artist he is today. His music is a reflection of his life experiences and the emotions he has felt throughout his journey. RiLLA's unique style and sound is making him a standout in the music industry. Moreover, the label, Kant Play It Koo Records has been a labor of love for RiLLA, and he is dedicated to making it a success. The label's focus on individuality and authenticity sets it apart from other music labels. RiLLA's music is a testament to this, as he is not afraid to express his true self through his art. This level of honesty and authenticity is what makes his music so powerful and relatable to fans.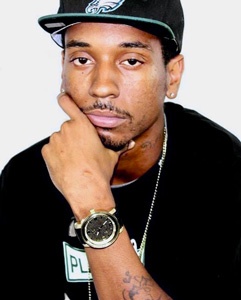 The launch of a clothing line is another exciting development for Kant Play It Koo Records. It no doubt will be a reflection of the label's philosophy, as the two will be run as one company, which is sure to be a hit with fans of the brand.
RiLLA and Kant Play It Koo Records are simply changing the game in the music industry. Their focus on individuality, authenticity, and creativity sets them apart, and their particular combination of music and fashion is innovative and exciting.
Fans of RiLLA's music can expect great things from the label in the future, and the launch of the clothing line is just the beginning. With his talent, passion, and dedication, there is no doubt that RiLLA will continue to make a big impact in the music world.
In the meantime, he is unleashing his project, entitled "Streets Don't Close At Night" upon the world, and we took some time out to run through his playlist, and gauge just where RiLLA is going with his music.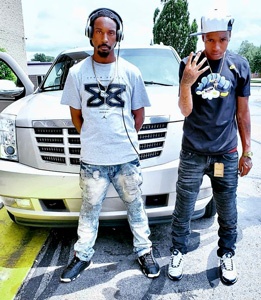 With a catalog full of structural and tonal curveballs, RiLLA is one of the most consistent artists in modern rap, in that you can always expect him to surprise you.
The minute I pressed play on "Sticks Up" the atmospheric beat featuring shimmering keys and skittering percussion caught me off guard.
On top, RiLLA broke into an endless flow, unfolding his edgy narrative. "Real" has a throbbing drum and resonant basslines, which form a perfect foundation for RiLLA's almost rhythmic delivery.
The rapper switches the sonic template on "Make Money Not Friends", with a busier arrangement and multi-layered vocals pushing the momentum. "Monopoly" runs perfectly on a head-nodding beat, while between the handclaps and twinkling keys RiLLA rolls out his singsong delivery, which delights and mesmerizes.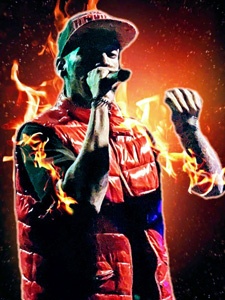 This brings us to "Loyalty Love", which comes loaded with a full clip of musical and vocal flexes. RiLLA raps with effortless precision while sounding like he's in conversational mode.
RiLLA's lyrical proficiency flows serenely over the smooth production, as he proudly hands out snippets of his mindset. His voice is rich and sonorous, and you can drift off just on the sound of it, catching the occasional punchline but mostly just listening to the way it hits the beat.
RiLLA is unapologetically himself, and his lyrics are a reflection of his thoughts, an open window into his soul. He's not one to hold back, and he's not afraid to speak his truth on "Loyalty Love".
Throughout these tracks, as you listen to RiLLA, it's easy to get lost in the rich and sonorous tone of his voice. His words are more than just rhyming syllables. They paint a picture, a vivid tapestry of emotions, experiences and ambitions that'll keep you hooked. "Streets Don't Close At Night" promises to be an impactful record.
OFFICIAL LINKS: FACEBOOK – SPOTIFY – APPLE MUSIC