Born and raised in New Orleans' 7th Ward, Jane Doe's artistic roots run deep. From her early years at Mc Donogh 35 Senior High School to earning degrees in Psychology, Mass Communications, and Entertainment Business & Film Science, she's always been drawn to creativity. At just 6, Jane began writing and had her first mystery book published by age 9. Her upbringing involved a rich blend of dance, music, art, and drama classes, nurturing her diverse talents. More recently, she's co-authored "Word Connections" Part II, with fellow author and poet John Lacarbiere III, which is available on Amazon and Barnes & Noble. Her presence extends to music videos and screen appearances, including in Treme, "Walk of Fame," Queen Sugar, and NCIS: New Orleans. In 2012, she met Tony Wilson, sparking a collaboration in poetry and music. Joining his group, Team Vision, they released the mixtape "8 Faces," garnering attention with singles like "Take That From Me" and "Pac Heat" before parting ways to pursue individual careers. Jane Doe's journey is a testament to her multidimensional artistry.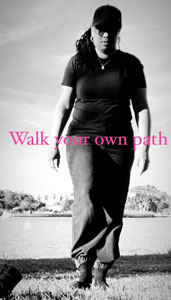 Your journey in the arts began at a young age, with your first mystery book published at the age of 9. How did your early experiences shape your passion for creativity

?



Jane Doe Hipsta: My early experiences in the arts shaped everything about my passion for creativity. From my mom putting me in dance and piano classes. My uncle teaching me how to play the drums. I mean everything.
Growing up in the 7th Ward area of New Orleans, how do you think the city's rich cultural heritage influenced your artistic expression, particularly in your music?
Jane Doe Hipsta:  Growing up in New Orleans in general has influenced my artistic expression. New Orleans has such a culture that is unmatched in the U.S. From the food to the music, to the architecture, there's nothing like it. My neighborhood in the 7th ward has its own uniqueness and appeal that has shaped me musically as well.
You've not only pursued a Bachelor's degree in Psychology and Mass Communications but also earned a Master's in Entertainment Business & Film Science. How have these educational backgrounds contributed to your music career?
Jane Doe Hipsta: These educational backgrounds has contributed to my music career immensely. Psychology is very important to our daily lives. Learning how the mind works, emotions, etc. is a gift. School just enhanced that gift. Entertainment Business taught me all the ins and outs of every aspect of the business, which really helped me in the business of my music.
Can you share some memorable moments from your time at Dillard University and Full Sail University that had a significant impact on your artistic development

?



Jane Doe Hipsta: Specifically, at Full Sail the time in the studio was the best time for me. Being, able to sit and watch a song from scratch to being completed mixed and mastered was amazing to me.
What challenges have you faced in your artistic journey, and how have you overcome them to become the artist you are today?
Jane Doe Hipsta:  I have faced many challenges in my artistic journey, but one challenge that stands out to me is my mindset. My mindset has changed so drastically in a good way, it has helped me to become a better artist. To make better music and to write better poetry.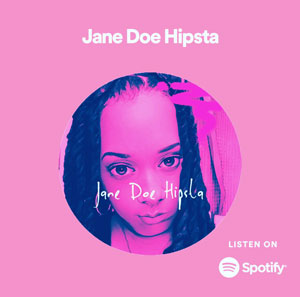 What specific themes or emotions do you find yourself revisiting frequently in your performances and recordings, and how do they contribute to the overarching narrative you aim to construct through your craft?

Jane Doe Hipsta: I find myself always writing about, mental health, self-care, social issues and being grateful. They contribute to the narrative of me bringing awareness to mental health, self-care, social issues within my community and being grateful for everything in life good and bad. All these things are a part of the daily lives of people. These are real life issues. Most importantly I want to connect with the people.
Could you share a particular recording or performance that holds special significance to you, and tell us why it is so meaningful?

Jane Doe Hipsta: "Black Burden" was a poem I write in 2020 the day after George Floyd was killed. I was both infuriated and extremely sad. I watched what happened to him on T.V. and I could not believe what I was seeing. I wrote that poem in tears in about 10 minutes. It also made me include every other black person that I could remember that died of police brutality. This poem is so meaningful, because what happened to George Floyd was an animalistic behavior that was plastered all over T.V. so everyone could see. No one deserves to die like that and have it shown to the world. His daughter doesn't deserve to grow up and see that. This poem is everything to me. Every time anytime streams this poem the proceeds go to the George Floyd Foundation.
Joining Team Vision in 2012 led to the release of the mixtape "8 Faces" and singles like "Take that from me," "H.A.T.E.R.S.," and "Pac Heat." What did you learn from that collaborative experience, and how did it shape your solo career?
Jane Doe Hipsta:  I learned that groups are hard. Only the strong survive. It made me understand how a lot of groups are disbanded. The collaborative experience was great. We had some good material on the "8 Faces' Mixtape. The videos were good and the shows too. This taught me that I could really do this.
The decision to part ways with Team Vision and pursue solo careers is a significant turning point. Can you share the challenges and opportunities you faced during this transition?

Jane Doe Hipsta:  That was a pivotal part of my career. I was either going to stop doing music or push extra hard at music. I chose the second one, push extra hard. Some of the challenges I faced was developing as a solo artist. The opportunities I faced were now I could make decisions alone, without getting everyone's input. All the work I did with the group showed many people what I could do as an artist, and they were excited to see me on my own.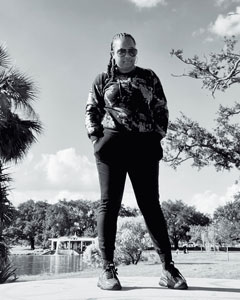 Your involvement with Rich Hipster and mentorship from Chrisette Michele played a pivotal role in your career. How has the guidance and mentorship impacted your approach to artist development, branding, and marketing?
Jane Doe Hipsta:  Getting mentored by Chrisette really changed everything for me. My entire perspective of the music industry changed. Chrisette taught me the fundamentals of the music industry, artist development, branding, and marketing. She showed me how to make my music and poetry my business, how to self-release music and get it on digital platforms. She encouraged the changes she saw happening in me as an artist. Her mentorship is one of the reasons I am the artist I am today. She has a wealth of knowledge about the business that is priceless. I am forever grateful for that experience.
What strengths do you believe you bring to the table as an artist that allow you to effectively convey your message and connect with your audience on a deeper level?
Jane Doe Hipsta: One of my core strengths is empathy. I can empathize with many different situations and connect it to life and inspire you to work through it.
Your latest singles, "H.A.T.E.R.S." and "Mr. Coffee" (Live at Open Mic), showcase different facets of your artistic expression. Can you share the inspiration behind these tracks and how they fit into the narrative of your musical journey?

Jane Doe Hipsta: H.A.T.E.R.S. is an acronym for Having Anger Towards Everyone Reaching Success. I remember being angry and inspired when I wrote this song. It was my chance to show what I could do on a song by myself. This song was originally released in 2015, but I re-released it in 2023. I thought it needed to be heard again. Mr. Coffee is just a love poem that's very descriptive. I love coffee so I thought it would be cool to write and compare a cup of coffee to a guy I was seeing at the time. It's an artistic fantasy.
"H.A.T.E.R.S." is a title that intrigues listeners. What message or story do you aim to convey through this particular single?



Jane Doe Hipsta:  Like I said H.A.T.E.R.S. is an acronym for Having Anger Towards Everyone Reaching Success. The message that I was trying to convey is never let anyone or anything stop you. No one. Family. Friends. The Preacher. No One. Keep going and you will achieve greatness.
The live performance aspect of "Mr. Coffee" adds a unique dimension. How does performing live contribute to your connection with the audience?
Jane Doe Hipsta:  Performing live is always fun. Mr. Coffee is a fan favorite. That poem always gets the crowds attention. They love the descriptive metaphors. Many people drink coffee everyday so when I compared it to a love interest, they find it intriguing. I always love the reactions.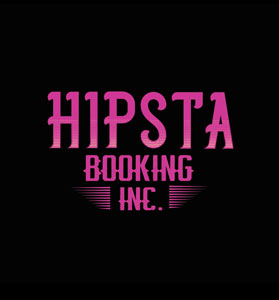 In your creative process, how do you balance the desire for artistic expression with the need to connect with your audience on a personal level?
Jane Doe Hipsta: I stay true to my artistic vision for myself. I'm also willing to take risks and push boundaries creatively. I also take into consideration of the interests of my audience. Another way is to stay connected with my audience through social media, live performances, emails etc. I listen to their feedback, learn from it, and incorporate their input into my creative process when needed.
Having worked in various artistic mediums, including books, videos, and live performances, which form of expression do you find the most challenging and rewarding?

Jane Doe Hipsta: Performances are the most challenging and rewarding. Being in front of a live audience is always tricky but seeing them enjoying your art is the best feeling ever!
Looking ahead, what are your aspirations for the future of your music career? Are there specific goals or milestones you're working towards?
Jane Doe Hipsta:  I am working towards a few more poetry books in the future. I also want to make meditative music for sound healing, yoga, meditations, therapy, acupuncture sessions etc.
What projects are you currently working on, and how do they reflect your artistic evolution since your earlier works?
Jane Doe Hipsta: I am working on my 2nd Spoken Word Poetry album. This album you can see the growth in me as an artist and woman. You can hear the strength and healing in my voice.
Apart from Chrisette Michele, are there any artists, past or present, who have had a significant influence on your music and artistic approach?
Jane Doe Hipsta:   Besides, Chrisette. Janet Jackson has had the biggest influence on me as an artist. Her subject matter in her music is depthless. She spoke on everything from social issues, mental health, love, heartbreak, self-care, and gratitude. Some other artists that have influenced me are Alicia Keys, Lauryn Hill, Jill Scott, Erykah Badu, Tina Turner and Jay Z.
Finally, what message or emotion do you hope your music leaves with your fans, and how do you want to be remembered as an artist when it's all said and done?
Jane Doe Hipsta: The biggest message I want to convey in my music is motivation and inspiration. Even in your darkest hour there is always light, you just must find it even if it's just a little. A little light in complete darkness goes a long way.
OFFICIAL LINKS:
https://unitedmasters.com/a/janedoehipsta
https://songwhip.com/janedoehipsta
Instagram: @janedoe_hipsta
Twitter: @janedoe_hipsta
Tik Tok: @janedoe_hipsta
Facebook: Jane Doe Rich Hipster
Podcast: https://open.spotify.com/show/3HWDIHw2RMQqBAFlYKqLst?si=JViAKR_iT8KDVY59zMO94A
Booking Information:
Hipsta Booking Agency Incorporated
MsBookingagent504@gmail.com