Terrance Justin Ulysse, known professionally as Baybro T, is a Brooklyn artist who was born to be a star. In his very early life, he was never really into music or anything of the sort. Just gaming and having a regular school life with his friends. However, that all changed quickly at the age of 12 when the boy fell in love with Hip-Hop.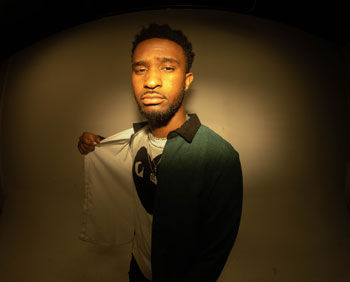 He says he always looked up to those who express individuality, and that is exactly what he does in his music unapologetically. He looks up to artists like Eminem and Lil Uzi Vert whom he loves because they never have a problem being themselves and not caring what others had to say about it.
"It was the stand-out groups like Odd Future and A$AP Mob that really inspired me to just rap, and be cool about it like just being me." One day him and his best friend Nick, decided to record freestyles on an iPhone over Odd Future and other used beats. It was then when he realized he had skills that no one else he knew personally had. Nick began making beats and Terrance started writing raps. However, it wasn't until Baybro was 16 when he started to record and release his own music to SoundCloud.
Fast forward 5 years later, and the catchy lyrical rapper has 3 projects and 70+ songs released (with two of the projects being available on all streaming platforms). Still only being 21 years old, the young rapper hopes to impact the rap game forever by applying his unique talent into embellishing old school and new school rap.
OFFICIAL LINKS:
www.instagram.com/baybrot
www.tiktok.com/baybrot
www.facebook.com/realbaybrot
Music can be purchased on Apple Music, Spotify, and all other streaming services. Links can be found on the website: www.baybrot.com