Los Angeles, CA – Ben Ghaxi, a natural-born performer and musical genius, has risen to prominence with his passion for music and his rock star persona. With his extremely quirky lyrics reminiscent of artists like Eminem, Snoop Dogg, and other artists from the G funk era, Ben Ghaxi is a breath of fresh air and a diamond in the rough in the hip-hop industry.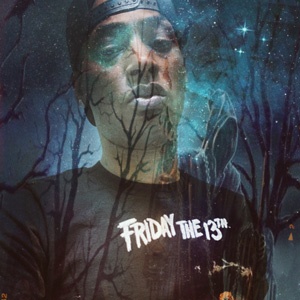 Ben Ghaxi's music is heavily influenced by 80s horror movies and classic rock by artists like 2Pac, Guns N' Roses, and the Ghetto Boys, to newer artists like Lil Uzi Vert, Playboy Carti, and Juice WRLD. This unique blend of influences defies categorization and sets him apart from other artists in the industry.
"I've been working hard on 'Maximum Over Drive' for a long time, and I'm thrilled to finally share it with the world," says Ben Ghaxi. "This album is a reflection of my personal journey and the struggles I've faced. The concept of the album is very close to my heart; it's a reflection of the current world, and the machines taking over."
With 'Maximum Over Drive' now available, Ben Ghaxi has set his sights on his next album, which promises to be yet another groundbreaking project. "I just want people to appreciate raw talent and get a chance to experience all this great music that's yet to be discovered," he adds.
Ben Ghaxi's unique style and powerful message have already captivated audiences, and he is poised to become one of the most influential artists of his generation. With a growing fan base and critical acclaim, the future looks bright for this rising star.
OFFICIAL LINKS:
YouTube: https://www.youtube.com/@Ben_Ghaxi
Website: http://BenGhaxi.com
Streams: https://g.co/kgs/U66EUn