Music is an art that speaks to the heart and mind, transcending all barriers of language and culture. It touches our souls, stirs our emotions, and inspires us to dream. Janna Rodgers is a musician who perfectly understands this language, born and raised in a small town in Pennsylvania, she is always striving for success in her music career. As a mother, Janna proves that it is never too late to follow your dreams, and that being a musician and a mom is achievable. She has found immense support from her fiancé, Brian, who encourages her to keep pushing herself in her musical endeavors.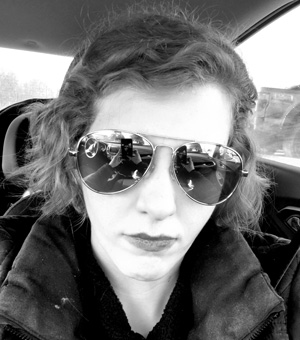 Janna Rodgers' passion for music runs deep, she draws from her small-town roots and time spent experimenting with various genres, to perfect her technical abilities and develop her unique style. She believes that music has the power to make people feel something, and if her music touches you, then she has achieved her goal as an artist.
Janna Rodgers believes that music is a language that speaks to the emotions. It has the power to evoke feelings of love, joy, sadness, and longing. Her music reflects her life experiences, and it resonates with people who have gone through similar situations.
Janna's music is a beautiful blend of catchy melodies and heartfelt lyrics. Her songs are a reflection of her personality, and they showcase her warmth and positivity. Her music will touch many lives, and her newfound fans will swear by her soulful and authentic approach to music.
Janna Rodgers is a shining example of how music can be a powerful force in our lives. Her dedication, hard work, and passion for music are allowing her to steadily climb towards achieving her artistic goals. Whether you're a music lover or simply someone who appreciates the beauty of a well-crafted song, Janna's music is sure to resonate with you. Her songs are carefully designed to connect with her audience on a deep and personal level, evoking different emotions in different people.
Connect with Janna Rodgers on Twitter: https://twitter.com/JannaJoRodgers and listen to her playlist of songs down below on Spotify.