Robert Earl Austin aka Bobby Jaggerjack is an independent recording artist, songwriter, actor, model, comedian, podcaster, and amongst other things, the sole creator, owner and operator of Lucky Libra Records his own record label, and the music publishing company Lucky Libra Publishing, from Cleveland, OH. Robert is a driven and intelligent individual on a mission, who leaves nothing to chance, and no stone unturned, in both his creative and business endeavors. The tonal and lyrical aesthetics of his single "Different", does a fantastic job in clearly describing the measure of the man and the artist. There can be no doubt that Bobby Jaggerjack is reaching for the prize with this track.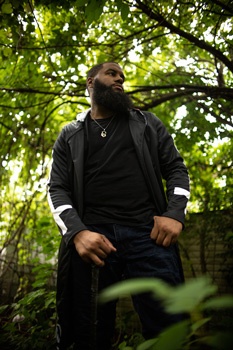 "Different", finds Bobby Jaggerjack smashing through rap and hip-hop's central concepts and applying the edgy balance of a thoughtful man wildly on fire. Bold, brash, and at times moving, the record feels visceral in a way his projects have always reached while affording himself space to build ever outwards.
After just one single listening, its clear that Bobby Jaggerjack can be considered as one of the few underground prospects in the rap game now, that has real potential. It's always a treat to see a rapper try something different. And when I say different, I mean different for these times, where almost all of rap's core elements have been lost to trendy mumbling melodic infusions especially deigned to escalate numbers on TikTok.
I'm not knocking those popular modern aesthetics at all, and completely understand its place on the scene. But when a real rapper like Bobby Jaggerjack comes along to join the handful of his peers still pursuing the core of the craft, it's just a while "Different" thing.
Bobby Jaggerjack music has a conviction to it, unlike many of his fellow rappers who seem to be on an endless joyride. Bobby Jaggerjack descends into his strongest inner feelings and lets them out. "Different" is an angry, ambitious and dynamic record that does not stray away from honest emotion, real strife, and the will to win above all else.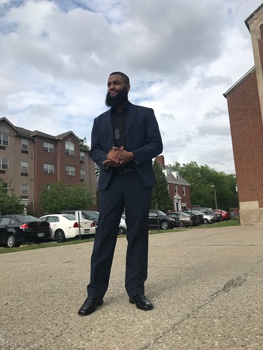 As "Different" progresses, it seems to get more and more aggressive, as if Bobby Jaggerjack is becoming increasingly fed up with the people, hypocrisy and mediocrity around him, while fights his way to the top.
"I'm a breed that you haven't seen, so you really don't know what to do with me," exclaims the rapper as he unfolds his qualms and warnings. The lyrics are not complicated, because these are words that Bobby Jaggerjack wants his antagonists to clearly comprehend, but each line carries explosive weight and meaning.
Bobby Jaggerjack's at-your-throat energy is both menacing and infectious. He may not yet be a household name, but it is undeniable that he is a force to be reckoned with. Over and above his wordplay, fiery flows and stunning rhyme schemes, Bobby Jaggerjack's attention to detail in the art of song crafting set's him apart. "Different" emanates the feeling of unapologetic ambition towards something greater, even though Bobby Jaggerjack has already reached such a high level of mastery.
"Different" easily one of the strongest rap and hip-hop singles of 2022 to date. It is such a dynamic and welcome change from the rest of "hip-pop", highlighting both lyrically driven rap at an accessible level, and Bobby Jaggerjack's ability to create a wide appeal in such a powerful, "classic" sounding record.
OFFICIAL LINKS:
https://BobbyJaggerjack.com
www.instagram.com/BobbyJaggerjack
https://facebook.com/BobbyJaggerjack
https://open.spotify.com/track/6WByDlHlXdp2w1kcnHVW2R
https://soundcloud.com/bobbyjaggerjack/different
https://youtu.be/4VpEfblP1iA