Christ is a singer-songwriter and musician from Germany, who is currently enjoying success. He captured a lot of attention in his home country with a Michael Jackson cover and several chart placements. He makes regular appearances on German radio but has also impacts the charts of neighboring countries like Switzerland and Austria. The artist, who lived in Los Angeles for several months, and has worked with Coldplay discoverer Sat Bisla, among others, is currently working towards the release of his upcoming album "Alive", set to drop in 2023, which will contain 14 urban soul, RnB and pop flavored tracks. It's a challenge to translate the emotion and experience of personal worship into music for the masses that is relatable and in line with the times, but this is exactly what Christ achieves.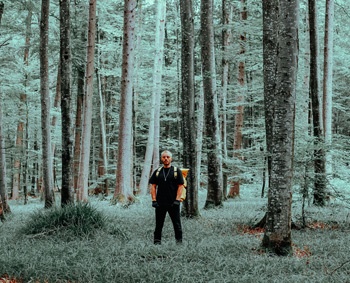 Christ's music is infused with his faith and adoration of God, as well as his love for humans, along with the deep desire to create inspiring and positive songs that strive to motivate and provide comfort for others, especially during life's struggles, hardships and suffering. His music has garnered millions of plays on streaming platforms, along with his music videos, which continue to generate large viewing numbers.
"Alive" is not only the title of the upcoming album by Christ, but also that of the second single taken from the album. The song truly captures the singer-songwriter's heart, faith and vocal prowess, as his voice swings from the thoughtful valleys of intimacy to the bombastic mountaintops of joy. It is a powerful anthem of acknowledgement and gratefulness.
"YOU are my enlightenment in the dark when all is silent. YOU are wise, divine, sublime, the steps to my happiness. Oh, YOU are everything I know, what I am, what I want to be," sings Christ in the verse, before igniting the chorus, "I wanna thank you J, that I am alive – hallelujah." It's infectiousness should make it near impossible to remain seated upon hearing it. At the very least, it begs you to roll the car windows down, and crank the volume up.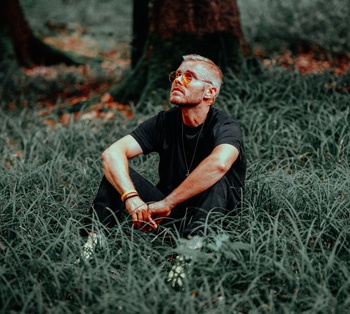 Freshly released, "Alive" is a quality tune, and should have no problem impacting the airwaves. Christ's smooth, soulful vocals along with the modern pop and urban vibe of the song makes for an exceptional track that could easily be on any mainstream radio stations. I had never listened to Christ prior to this single and I realize now what I have been missing and need to listen to his earlier stuff.  He has a great voice and "Alive" exceeded all my expectations.
It should be noted that the song is a bilingual mix between German and English. However, whichever side of the linguistic fence you are on really makes no difference, as Christ's message is communicated loud and clear. If not through the words, then through the crystal-clear potency of his voice. If you are already a fan, the single "Alive" is an absolute no brainer and a must have.  If you are not yet a fan of Christ, what are you waiting for?
Another noteworthy aspect of this talented artist is that besides his inspiring music, Christ also practices what he preaches in a practical way. Together with his mother, he founded the CHRIST charity, to which he donates 15% of all proceeds from his artistic work.
OFFICIAL LINKS:
Website: https://www.christ-music.com/en
Instagram: https://www.instagram.com/christ._music
YouTube: https://www.youtube.com/c/CHRISTMusic