When you read the artist's name on "This Is My Release", you may not be overcome with a sense of instant recognition. Then when you hear her sing, an aura of familiarity steadily creeps in, as the EP beautifully demonstrates Dawne Cole's vocal skills reminiscent of the great female singers from the Staxx and Motown eras, with a Praise & Worship twist. She has a big, big voice. Big enough to present a worship experience with the Holy Spirit that will excite, ignite and unite. While the recording does have a powerful flavor, Dawne Cole allows her abilities to transcend the spectrum of genre, making this a renaissance of worship that is not shackled by musical trends – retro or futuristic. It goes way above, into that classic stratosphere where the sounds are all embracing, pulling in listeners from any musical extraction.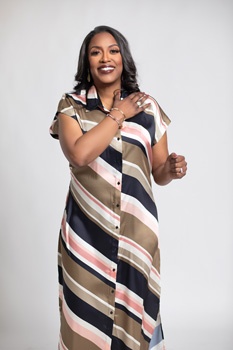 Dawne Cole's powerful vocals and the exquisite musicianship give her a distinct identity on "This Is My Release". Born and raised on the South side of Chicago, and singing since the age of 3, Dawne gained her vocal foundation singing with her aunt and cousins, and was formally trained in high school and church.
Dawne benefited from opportunities to sing at private occasions, as a church praise and worship leader, and with her childhood friends, known as the group Favoured, while furthering her professional career in finance.
She finally followed her calling after experiencing a life-altering event. Sharing her testimonies on her debut EP, "This Is My Release", Dawne Cole strives to minister to, and connect with, her listeners in a way that encourages them, brings them closer to God, and helps them get through. The production raises the bar on each track, providing superb musical arrangements that tap into the strengths of the songstress.
The musical arrangements, allow Dawne Cole to take listeners right into her world, where modern and traditional stylings masterfully blend with ministry in its purest form. The singer's musical roots come to the surface right from the opening track, "Prayer of Release", which soars with faith, passion and honest introspection. Her awesome voice is beautifully supported by top-notch background vocals throughout, adding that all-important choral feel.
"Run – Radio Edit" resonates with Dawne's vocal vibrancy, and is filled with wonderful musical elements and transitions. It certainly grabs the listener and piques an interest to hear more. The singer also puts her signature and soulful spin on the haunting "Heaven's Response. Her voice is nuanced and controlled, as it drives her messages home. Dawne's energy and passion for God shines powerfully through the song.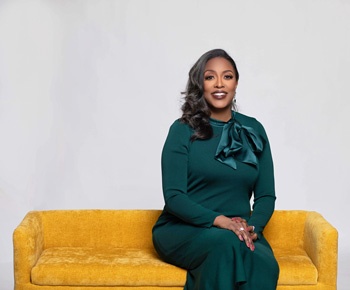 "A Million Reasons" ups the tempo and mood, with a sweeping arrangement, a swinging beat and Dawne Cole's effervescent vocals, which she pushes to the limits. "Ask Me How I Made It" is a declaration ballad for believers. Its message empowers those with unwavering faith and gives hope to those who are still discovering their inner strength. The song provides the jolt of energy and inspiration the world needs more than ever.
The strongest feature of this EP recording is Dawne Cole's voice, by far and without a doubt. Her versatility is constantly on display: she is compelling and emotive on the softer tracks and leans heavily into her belting zone just as often as she needs to.
Overall, "This Is My Release" should serve as an excellent introduction to Dawne Cole and her faith-filled testimonies. She has delivered an out-of-the-box collection of freshly written songs that is actually worth listening to, repeatedly.
OFFICIAL LINKS:
https://www.instagram.com/itsdawnecole/
https://www.facebook.com/dcolevocals/
https://twitter.com/DawneCole1
https://distrokid.com/hyperfollow/dawnecole/this-is-my-release-2