Daze Davinci produces, engineers, raps, and also happens to be married to an international award winning piano player. Currently the creative is extremely busy setting up the release of two new mixtapes, namely "AKASHIK Tape" and "Awakening", which are the gateways to his upcoming album "Abundance", which drops before summer. An artist with a massive vocabulary and an emotion inducing delivery, Daze has put out a handful of underground hip-hop essentials that you should be listening to. He raps in vibrant detail, balancing heavy verbiage with sharp clarity. This is what it sounds like, when a laser-sharp wordsmith only uses words that count.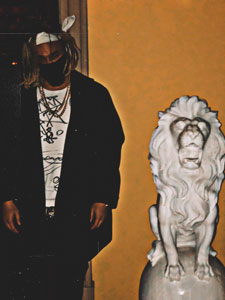 In typical form, Daze Davinci comes at subjects from skewed angels. His book of rhymes is a glued scrapbook of life's experiences – both good and bad. It's an ethos where nothing is immediately obvious, but steadily unfolds line and after line.
His are the ruminations of a mature young man who has come to terms with a life spent flittering in and out of the afflictions, struggles and aspirations of a kid, who at the age of 11 lost his father to a life sentence in prison.
Luckily, for Daze Davinci, along his journey, he came into contact with some amazing mentors and friends, who helped guide and inspire him. One such person was Mario Padilla, a college professor who allowed Daze to perform and practice his craft in his creative writing and literature classes. This led to shows for students, and Dave eventually merging his poetry into rap. The next step came when Davinci got connected to Tyronne Calsadillas (BackHouze Taco).
In this phase, Daze Davinci learnt all the technicalities and subtleties of recording and performance. This was followed by unravelling the business and promotion side of music. All of which has comfortably brought Daze into the moment where he is at now.
A quick listen to the track, "Lions Effort", is all you need to certify the level of his skillset. Daze's flow is smooth and soulful, the beat is slapping on a slow-burn rhythm, and the conversation feels legitimate.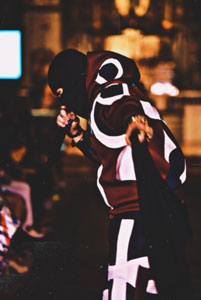 This is rapping at boss level, with Daze Davinci using his super powers for narrative and emotional effectiveness. His voice rings with the raw, rumbling intensity that has long been his trademark.
"Lions Effort" is another great Daze Davinci track to add to the pile – another testament to further solidify his artistic status. Though this song feels like the exclamation mark, on a chapter in Davinci's catalog, there are many other songs there that make a powerful impression.
Backtrack to songs like "Valid", "Believe" or "Anxious", and it soon becomes clear that Daze Davinci is capable of muscling more impressive imagery, tangible vibes and vocal dexterity into a single three-and-a-half minute track, than lesser artists manage in an entire album.
Daze Davinci a one-of-a-kind wordsmith whose music is an invitation for fans to roll up their sleeves and sink their hands into a treasure trove of beats and words. His greatest achievement though, is his ability to harness all of his skills, to create something absolutely spellbinding.
Connect with Daze Davinci on all socials @dazedavinci.