The track "Shill Crypto Rap" by EUR ft. Jason Aro & DJ Phat is inspired by the "Shillitapp" crypto token, however as the artist is quick to point out, the song is not intended to be investment advice. Born and raised in Rome Italy, EUR is now based in the California desert, in Joshua Tree. He is first and foremost a musician and composer, now turned into a Crypto Rapper. Producer Jason Aro of Kloudninemusic, is based in Louisiana and has produced thousands of beats. On the Turntables and Mixing, DJ Phat is well-known in the Mexican rap scene. Based in Cabo San Lucas, Mexico, he is currently on tour with rapper Hispana.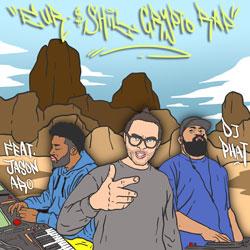 "Shill Crypto Rap" isn't some mish-mash of left-over of boombap flavored rap, stitched together in a cash grab. Instead, it's a good, light-hearted informational narrative, backed by a bouncy beat you can nod your head to, with more than a handful of moments that'll give you some insight into the Shillitapp crypto token.
Hearing EUR's voice is definitely an evocative experience, a reminder of a better time in rap, as well as the immense talent he possesses. If you want something you can spin with the hip-hop heads in your neighborhood, this is it.
Clocking in at two minutes and thirty eight seconds, "Shill Crypto Rap" is all about consistency and nostalgia, with the choice features Jason Aro & DJ Phat bringing all the classic sonic dynamics to the table.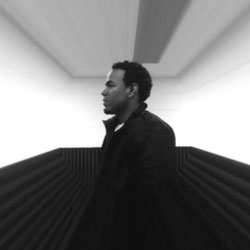 The entire crew navigate familiar terrain, showcasing expertise, as well as innovation in their source of lyrical topics. Hence, the boom-bap beat revivalism, is thread through contemporary lyrical references.
In a modern hip-hop age where the '90s hip-hop juggernauts have entirely lost their footing, "Shill Crypto Rap" is a comforting reassurance that no matter how dire the circumstances, nothing can derail its core qualities.
EUR possesses the same artistic spark that ignited a flame in the minds of so many rappers back then. Polysyllabic punchline-laden rhymes with crypto culture references all come together with smooth chemistry over the thumping beat.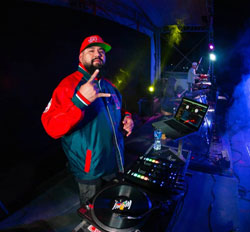 Hip-hop for fans in the know and those tired of the vapid mainstream, will adore "Shill Crypto Rap" ft. Jason Aro & DJ Phat. This type of track has been done before, but the imagery is vivid, and the sentiment is authentic, anchored by EUR's ability to give information to the listener and ride the beat, at the same time.
The informative wordplay is heard clearly, and provides a couple of interesting pointers here and there. The intention is good, and the storytelling is present.
EUR's technical skill, his incredible flow, his breath control, and his bar-building skills are second to none. Awesome rhyming, amazing features and fire production too, along with all its nods to classic hip-hop, put "Shill Crypto Rap" ft. Jason Aro & DJ Phat, in tune with the genre's history. This record is proof that EUR is a force to be reckoned with.
OFFICIAL LINKS:
EUR – Instagram: @eur_music
Jason Aro – Twitter: @kloudninemusic
DJ Phat – Instagram: @djphat.cr.mexico
Shillitapp – https://shillit.app/