One of the reasons hip-hop is one of the most exciting and popular genres on the planet is thanks to the new artists who constantly introduce fresh sounds and perspectives. After producing electronic and random beats and music for about two years, Formalities decided to finally try adding vocals to some music he had already made, which led him into starting to rap. Formalities has a visceral love for music, which he considers to be his strongest drive and only real determination in life. He is fresh into the game but he's backed by a concise but brilliant catalog of music.
Many will love Formalities for his lyrical ability but his skill to write and make complete songs with both melodic and lyrical twists will catch the attention of listeners as well. The EP "III" best encapsulates everything there is to like about Formalities: the production is luscious and layered, and he holds his own vocally, as a singer, while maintaining high quality rapped verses. With fluctuating vocals that ooze bravado and emotion, Formalities potential is limitless.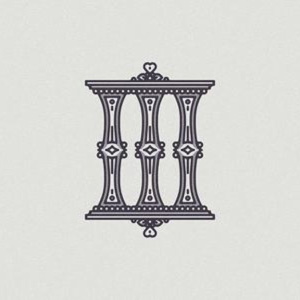 Formalities uses his unique voice to his advantage in songs that hardly go pass the two-minute mark. This could be both a blessing and a curse for most artists. Too little time to impress, but also no time to deviate into excessive meandering. Formalities plays his cards perfectly, by creating snappy musical gems that never overstay their welcome. Right off the bat, we are drawn into the piano-driven mid-tempo beat of "789", where Formalities' voice is clear and confident.
"Conflict II" immediately unloads the genius of the rapper's cerebral songwriting, along with his infectious flow and wordplay. "Aight" turns the rapping intensity up even further, as Formalities goes into relentless mode. From this point on, there is no stopping the artist, as the words tumble and roll out one after the other in an endless flow on "No Option". The EP closes with the tongue-twisting "Daemonium", showing Formalities' ability to adopt to, and excel with any style of rap flow he chooses.
There is no doubt that Formalities is still going to do many great things throughout his career, as he slowly figures out the reach in his artistry. He possesses the rare ability to articulate his artistic and emotional states in such a palpable way, creating an instantly relatable experience for those who have lived through similar situations and invaluable perspectives for those who haven't even come close. Moreover, listeners are alerted of Formalities' potential throughout this recording
Overall, this EP is really good, I enjoyed Formalities' vocal performance on every track, while the beats are really unique and catchy. The mixing is just superb overall. The EP allows the artist to connect with his lyrics on a deeper level resulting in each song being delivered in a way that makes you hang onto every word that Formalities sings and raps. This project really struck a chord with me and I thoroughly enjoyed it all the way through, I recommend you give "III" a listen yourself.
OFFICIAL LINKS: https://open.spotify.com/artist/1UMTiqvhlJyLlyV2SR8Ofx