Listening to award-winning musician, songwriter, and composer, Gary Paul Bryant's album, "The Old Country", is like taking a soul-searching drive along the backcountry roads – windows down, music up and a heavy heart. The 13-track recording offers listeners a varied musical landscape, including stripped-down ballads, face-melting electric guitar jams and even twang-heavy country flavors. With resonating organic production, Bryant is able to showcase songs that reflect his diverse musical backgrounds, while staying true to his all-embracing trademark sound. He is fully invested in a sound that draws heavily from past precepts of rock, blues, jazz and roots Americana in general.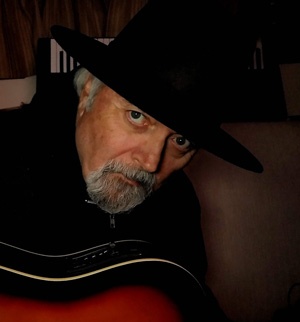 Gary Paul Bryant has composed a wide variety of multimedia including video, radio, podcasts, television, and web projects. Since the mid-90s, his songs have been streamed endlessly on Spotify, iTunes, and Amazon.  Moreover, his music has been used in over nine thousand videos on YouTube. An eight-time ASCAP Award winner and finalist in the International Songwriting Contest, Bryant has also been nominated twice, for the Hollywood Music in Media Awards. He is the author of hundreds of songs, and 21 CD releases.
The songs on "The Old Country" are pure, emotional and overall electrifying. Just try and blast it without feeling those foot-tapping urges, or those heart-throbbing moments. Probably the most obvious strength of the album is Gary Paul Bryant's absolutely killer natural vocals.
This man is able to bellow with such power, yet still manage to keep a kind of sweet turn in his voice. His melodic crooning and rapturous hollering, combined with the musical prowess of the band makes this an album you simply cannot ignore.
Right out of the blocks, "Wish I Were a Poet" establishes all of those aforementioned aspects as strengths, with its fiery guitar work. "If I Don't Have You" rides in on a chugging forward motion, and includes sweeping strings and biting rock lines, while "Shadow of Your Dream" rolls out an infectious rock n' roll and blues groove.
Gary Paul Bryant's soulful, expressive vocals convey the tone and temperament. He then meanders into mellower and slower terrain with "Everytime I See Her Face".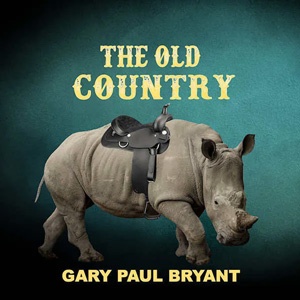 This is an album that sounds incredibly full and polished while still maintaining the emotional authenticity and organic development of the sound it is trying to capture. "I Won't Race You to Heaven" sticks to the mid-tempo storytelling template, while Gary Paul Bryant and the band grind on relentlessly with the Lennon "If John Were Here" and the rollicking "Interplanetary Love".
Bryant keeps the engines rocking in full swing on "Next Best Thing", and the guitars crunching with overdriven swagger on "Pony". He also makes a point of proving his diversity by switching the template on "Take the Power".
"The Fire" is an ode to the power of melodramatic storytelling in music. It's the sound of an artist simply writing a great tune and infusing it with a heartfelt narrative and passion. "The Hat Song" comes forth in stream of consciousness as Bryant unravels the misconceptions of appearance, before closing the album with the piano driven ballad, "When I Was I U".
Overall, the album, "The Old Country", is guaranteed to get the feet tapping and the hips swaying, let alone get you belting out the choruses, or make you ponder deeply; it is a small slice of all that was good about music once upon a time…and yet feels as relevant as ever.
OFFICIAL LINKS: WEBSITE