On his last single, "Take my aim again", Grace aka Cody tells listeners to never give up on life and to fight off haters, and it's exactly this kind of earnest intensity that sets the disabled veteran apart from his peers. Hailing from Memphis, Tennessee, he joined the army out of high school and went straight to combat in Iraq, which took its toll on him. Now a 100% disabled veteran, Grace aka Cody has turned his full attention to music, and his new single certifies that he hasn't given up on life, despite what he has been through.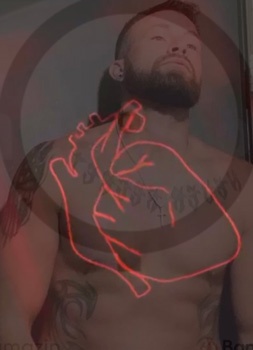 "Take your shot sometimes you might miss your mark. Adjust your aim. Taking my aim again. I won't make that mistake again," sings Grace aka Cody, as he unfolds the heartfelt narrative. Among the brooding guitars and self-empowering lyrics lies a message of hope, reminding listeners that they are not alone in their struggles. Grace aka Cody is as talented as it gets when it comes to making music while keeping it real and raw.
Grace aka Cody raps and sings really well, but even more importantly, he has a knack for connecting with listeners through some of the deepest content you could hear in today's music. On "Take my aim again", Grace aka Cody pierces souls with a heartwarming performance.
Interestingly enough, the song features Grace aka Cody's gritty vocal tone, his smooth flow, an infectious slow burning melody, and some truly honest lyrics. Something about that formula works for listeners all the time.
Through some of his most touching vocals to-date, the Memphis Tennessee product makes his words about never giving up penetrate deeply through to your soul and consciousness. Throughout, the melody he uses is too infectious to ignore, and his words are as true as it gets.
Matter of fact, by the end of this song, Grace aka Cody will leave you loving this side of him more than any other one you knew previously, if you've ever listened to any of his other releases.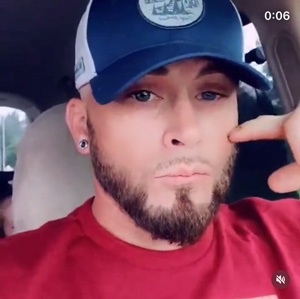 "Take my aim again" is riveting, personal, and in my opinion, pushes boundaries when it comes to blending R&B and rap music together, in a way that is not overly polished, resulting in style over substance. Grace aka Cody maintains a perfect balance between sonic sheen and lyrical grit. Neither overwhelms the other. As a result, you'll find yourself hanging on to every word you hear, and that's where the heart and soul of this song lies.
"Take my aim again" sees Grace aka Cody stripping away unnecessary layers so that he can evolve and step forward towards achieving his dreams, while also dealing with any haters who might attempt to encumber his progression.
He is determined in his musical path, and highly aware of the perils that may surround him on a daily basis, but more importantly, Grace aka Cody is not hesitant or afraid to take his aim again, if he misses his mark. That is the sign of a committed, persistent and tenacious soul – a rare species indeed.
OFFICIAL LINKS:
https://www.instagram.com/grace_amazin_87/
https://mobile.twitter.com/MichaelCody87
https://distrokid.com/hyperfollow/graceakacody/take-my-aim-again