In all, "Revered" is an amazing album and a contender for rap album of the year thus far. The recording continues to build upon the status rapper, singer, songwriter, producer, and published poet – from Pensacola, Florida, now residing in Phoenix, Arizona – Joel William Pesce II a.k.a JoeLiD has been carving out for himself. He recaptures the many sounds that made so many dedicated hip-hop and rap fans fall in love with the genre over the years. JoeLiD blends classic lyricism, smart wordplay and intense storytelling with modern-day melody and expansive, genre-fluid productions meant to mesmerize and captivate. If you haven't heard of JoeLiD before, you will after this album.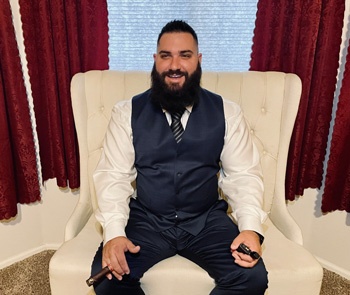 The thing that sticks out to you about JoeLiD is his many flows, which can range from energetic and explosive to intimate and conversational. He even brings multiple flows to singular tracks. His versatility is undeniable, and he even sings quite well on this 17-track project, showing his dedication to the craft. However, while flow sounds good over a great beat, (which there is plenty of here) lyricism is the defining factor of the best of the best, and JoeLiD can compete with the best of his generation.
Over and above his technical skillset, JoeLiD is also a man of strong principles and faith. Throughout the album, he blends in themes of fulfilling family ties, powerful messages of praise and worship, as well as important life lessons to be learned.  JoeLiD hits you like a punch to the solar plexus, when he goes in and this happens time and time again on this project. He is by far one of the most talented emcees the genre currently has to offer, with diverse flows, on-point lyricism, and the confidence to show what he's and his demeanor is about.
This is obviously a man who has gone through things, with a keen eye on what is wrong with the world, and isn't afraid to ruffle a few feathers while narrating his way towards the truth and the light, we all should know and desire. "Revered" will be a project the hip-hop scene will be talking about for a while and hopefully will give JoeLiD the credit he deserves, and bring some attention to the art he creates, as well as the messages he sends. This is the first JoeLiD album I have ever given a full listen through and it is immaculate. He has got some unmatched beats, insane vocals, and an absolutely breathtaking pen game.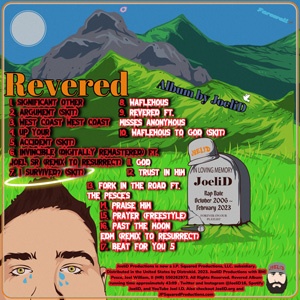 Right out of the gate with "Significant Other", JoeLiD impresses with his peerless flow and thoughtful production. "West Coast West Coast" is the exactly the kind of sound you expect from simply reading the title. Booming basslines, futuristic synths and tons of head-nodding groove relentlessly drives the track.
This is followed by "Up You", which is about the dangers and consequences of aggressive driving and road rage. "Invincible" ft. Joel Pesce Sr., is ultimately a declaration of the narrator's strength and their determination to win, no matter what challenges they may face. This is one of those excellent curveball tracks you won't be expecting on a rap album.
Throughout the cool vibes of the song "WafleHous", JoeLiD emphasizes the importance of community and positivity, and he suggests that the WafleHous serves as a source of comfort and a way to lift one's spirits, especially in difficult times. This brings us to the title track "Revered" ft. Misses Anonymous, which emphasizes the point that the protagonist has achieved great success and recognition, but he knows that he had to lose in order to win. He's confident in his own abilities and isn't afraid to speak his mind, even if it means facing criticism.
At the halfway mark it can already be ascertained that JoeLiD has unlocked the full package that's been brewing inside all this time, delivering a body of work that's utterly absolute in every sense. It's also interesting to note at this point, that many tracks are preluded by stimulating skits.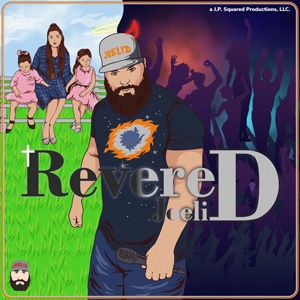 "God" is a song that expresses the artist's faith in God and belief in Jesus Christ. The song describes the artist's journey through life and the challenges he faces, but he has faith that God is always with him, carrying him through difficult times. "Trust In Him" is another testament to the power of faith and the importance of trusting in God in the face of adversity.
This part of the album is particularly intense and loaded with praise and worship messages. "Fork In The Road" is a metaphor for making choices and taking control of one's life. The idea is that when faced with multiple paths, one should follow their own path and not deviate from it. It is another powerful and emotional testament to the resilience of the human spirit and the transformative power of faith. The lyrics of "Praise Him", convey the idea that praising the Lord should be a daily practice, regardless of one's circumstances. JoeliD, acknowledges the Lord's grace, sacrifice, and guidance in his life, and expresses his thanks for everything the Lord has done for him.
"Past The Moon – EDM Remix" completely flips the sonic template with it's euphoric dubstep influences, before JoeLiD closes the album with instrumental "Beat For You 5", which sticks with the eccentric electronic flavors. Joel William Pesce II a.k.a JoeLiD, touches every base possible on this album, marrying each aspect of being a rapper, singer, songwriter and producer. His rapping is off the charts, but so is everything else he does. It takes a different amount of focus to create and perform at this level. JoeLiD has reached the pinnacle of his skills with "Revered".
OFFICIAL LINKS:
Website:
www.JoeliD.org
www.JoeliDProductions.com
Social Media:
Instagram: https://www.instagram.com/joelid16/?hl=en
Twitter: https://mobile.twitter.com/joelid16
Facebook: https://m.facebook.com/100067779499030/
TikToc: https://www.tiktok.com/@joelid16
Media Links:
Spotify:
https://open.spotify.com/artist/23ada2P7FqTMQmtIPDZ0EM
Apple Music:
https://music.apple.com/us/artist/joelid/1525156810
YouTube:
https://youtube.com/c/JoeliD16