From the Eastside of Dyersburg TN, with roots that began in Rayville Louisiana, independent artist MightyMiracle, started freestyling at 6 and writing complete songs by the age of 8. A quick run through MightyMiracle's catalog and you will notice that the artist has always offered something a little different in the entertainment world. She is able to emanate two very different energies in her material – with an effortless cool – and has the ability to sit on harder, grittier tracks as comfortably and confidently as she does on chilled cuts. It's what makes MightyMiracle such a potent talent and sets her apart from many of her contemporaries too.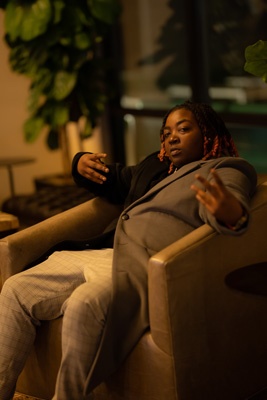 MightyMiracle battles with her thoughts, wearing her emotions on her sleeve. Her self-assured drawl suggests there is serenity on the surface, but dive deeper and there is plenty of turbulence under it. She reflects on things, but through a positive lens, with the knowledge that she has come through all of life's hardships for the better. "I've never let the words 'No' stop me from achieving my goal," confirms MightyMiracle.
Though she has been releasing material on various platforms previously, MightyMiracle only started focusing on establishing herself as a serious artist in 2021. And has since dropped a series of killer releases, such as "Vibe" and "My Woes Pt.1" in the process.
The pick of the bunch has to be "Pain In My Heart" ft. Key & Pookie G which takes her sound and emotional vibe to another level.  The ever-important confidence MightyMiracle has worked on shines throughout this track, a she flexes her rap muscles.
"Pain In My Heart" ft. Key & Pookie G has a slow-burning, languid style that feels scooped out of the South's summer humidity, as MightyMiracle finds innumerable pockets in the piano-driven beat.
Alongside MightyMiracle, the hook builds a mesmerizing and soulful melody, which adds even more dynamic drama to the arrangement. It is beautiful and affecting stuff. MightyMiracle understands that the totality of life is a string of traumas and struggles being heaped onto our backs, and the only way to progress, is to acknowledge and keep moving forward.
MightyMiracle has emerged from the gauntlet of her demons stronger and more confident, constructing something of a defiant shell. The willful peeling back of which both forms the backbone, and represents the boldness of her craft.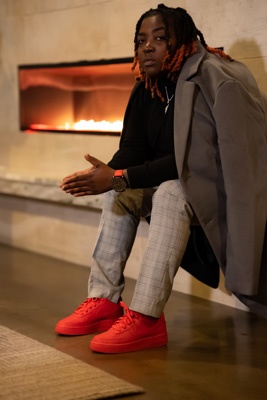 "Pain In My Heart" ft. Key & Pookie G is a reflective, nuanced, and ultimately emotional mediation on grief and the pains of life. MightyMiracle peels back its layers just a tad and leaves us with some powerful sentiments. The song confirms the artist as a great talent working towards her dream.
"Pain In My Heart" ft. Key & Pookie G adds another layer to MightyMiracle's artistry. Here, her flow is razor-sharp, ultra-confident and unburdened, as she makes it clear that healing is not a destination, it's a journey.
When she is operating at peak capacity, MightyMiracle demands your attention. Her delivery is impressive and rhythmically composed, and she can switch up flows with enviable fluidity. It's the result of mastering and perfecting her craft.
"Pain In My Heart" ft. Key & Pookie G also gives plenty of space to it's guests, who become an essential part of the musical landscape. However, MightyMiracle's clear understanding of her strengths, alongside her innate aptitude for creating and curating a lyrically inclined atmosphere, keeps her at the center of the picture.
MightyMiracle's vision is so clear and concise that it binds the track together, generating an incredibly impressive experience that feels complete, thoroughly conceived and just as well executed.
OFFICIAL LINKS:
FB Fan Page: www.facebook.com/m55mightymiracle
FB Page: T-Baby Taylor
IG:  www.instagram.com/_iammightymiracle
Booking and Features: M55MBooking@Gmail.com