R&B and hip-hop newcomer, RayRay The Poet is an independent artist originally from South Florida, who has been doing music since July of 2021. He is currently bouncing around streaming platforms with his single "Near Me" ft. Virginia the Genius. As a listener and/or fan, a quick run through his catalog will unpack the artist's unique talent and style right before your ears. RayRay The Poet's songs finds himself analyzing and evaluating his life and experiences that have led him to where he is. He is immensely transparent lyrically, and is able to translate his words via his rapping and singing skills. RayRay channels every emotion within in him and lays it all out on his projects. Every song is meaningful and impactful. At such an early point in his career, he is already mastering the skill of creating relatable music.
When it comes to artists, who really have the skill to both sing and rap equally well, RayRay The Poet is working towards making sure his name gets mentioned. His versatility helps to escalate his rank amongst other artists in the game.
His wordplay, emotional complexity, and delivery, further distinguish him and will truly help to make him a future threat in this industry. Bringing a sound that seems like it will be the one of tomorrow, "Near Me" slowly simmers to reveal the passion with which love burns.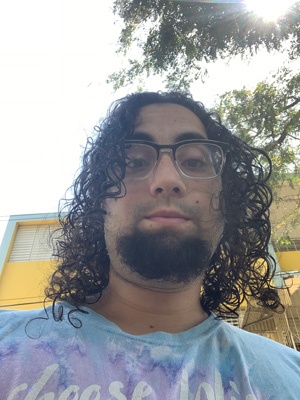 If there are two things people want, it is that their dreams come true and a lover to see them through. This a beautiful idea, as relationships are more than just visions. RayRay The Poet raps and sings about his desires, needs and passions, while a smooth futurism underscores the beat. RayRay's voice is surreally magnetic, as the beat immediately places you in a feeling of levitation with pulsating drums and shimmering keys, allowing the artist to do his thing.
RayRay The Poet's sincerity flows from his heart into our souls, giving words to the feelings we ourselves can often be too afraid to unpack. "I need you near. Without your touch things are so unclear. Give me your hand I need you close. Help me understand what nobody knows," recites the song, reflecting a fair dose of honesty vulnerability. The song takes on a vibe-driven journey through RayRay The Poet's mind that forces listeners to latch onto his raw emotion.
If you've been following RayRay The Poet since his arrival onto the R&B/Hip-hop scene, you are familiar with his unconventional approach to introspective songwriting and production. If not, "Near Me" will give you a clear view of his sonic aesthetic.
This is an exemplary effort that showcases his vocal ability and precise penmanship to paint a picture with his songwriting. Although the song contains catchy elements, it's the deeper meaning within the story that also holds your attention.
Overall, "Near Me" ft. Virginia the Genius is a strong and eclectic effort, and only raises expectations for the promising young artist. RayRay The Poet's musicality and integrity to be confident in his own growing skills may result in a promising outlook to his career. Striving to represent real music with real messages, RayRay The Poet is starting his own independent movement called SYTE (Speak Your Truth Everyday).
Connect with all RayRay The Poet's streams: https://linktr.ee/Rayraythepoet