As Mitch Nacario aka Mitchie stood at the intersection of her various pursuits, she couldn't shake the feeling that something was amiss. This realization set her on a transformative journey that ultimately led her to embrace her true passion: music. Though she had previously made a name for herself as a Playboy model and competitive dancer, grace in motion had always been her primary currency, not social media fame or modeling expertise.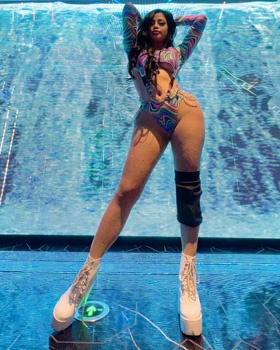 A Pinay Latina hailing from the Philippines, Mitchie has already amassed an impressive list of accomplishments, representing her country in competitions like Hip Hop International, Vibe PH, and World of Dance PH, and sharing the stage with local celebrities in variety shows. But her talents didn't stop there.
Mitchie is also a savvy entrepreneur, with a wealth of experience in networking. And as she stepped into the spotlight as a singer and music artist, she brought all of these experiences and skills with her, ready to make her mark on the world.
Now Mitchie presents herself to the world with her debut single, "Mitch Please". This is a tantalizingly compelling pop track, and its biggest strength is the way it plays as well at home as it does in the car or would at the club. In fact, the track is full of catchy, alluring twists that are equally suited to dancing or chilling. "Mitch Please" is deeply infectious track with a mellifluous melody, and a cheeky narrative.
Mitchie flexes her sensuality and certifies the power of her womanhood, while teasing her prey with alluring lyrical declarations throughout "Mitch Please". The track has a remarkably unified sound and Mitchie holds it all together. Her voice is honey-sweet, possessing a captivating tone. It's distinctive and assertive, while her phrasing and delivery are strong, as she deftly handles the intricate and tricky melodic motifs contained within the track.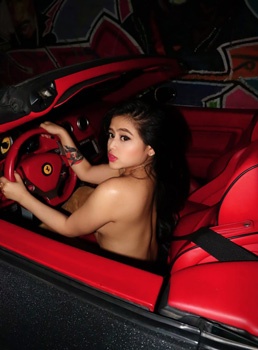 "Boy I know you're freaky, don't be cheeky or you'll get nada," spits  , quickly unpacking her mindset and the rules of her game. Pop is in a different place than it was even a couple of years ago: the most celebrated acts these days aren't necessarily the ones offering pure escapism as entertainment, but rather the most relatable ruminations. Mitchie manages to combine both elements in "Mitch Please". This is even more evident when watching the futuristic video of the song.
"Mitch Please" finds Mitchie unquestionably more comfortable, more confident, and keenly aware of the strength in being female. The song, a natural continuation of her femininity supplies a refreshing, realistic burst of self-confidence that carries throughout the record.
Mitchie sounds perfectly content with what she has to offer. For anyone who doesn't recognize and reciprocate that? Well, that's their loss. Mitchie is mostly allowing herself to feel liberated and have fun on "Mitchie Please", but she is only willing to do that on her own terms.
Appropriately, Mitchie is setting her sights on a bright future in music, and "Mitch Please" is a great calling card to get her momentum rolling.
OFFICIAL LINKS:  fb.com/mitchnacario11 – instagram.com/mitchnacario – tiktok.com/@mitchnacario
https://open.spotify.com/track/7J2bKVOBexDIblJostVXCF?si=-weq43IfQGWA92EsNTIppA