Swedish songwriter Johnny Sanchez, has dropped the single "Memories" as his debut release under the moniker ONNI. Prior to this, Sanchez had been writing mainstream orientated music for other artists and collaborating with various musicians. However, he wanted to differentiate his sound and delve deeper into his emotions. As a result, he decided to take a break from writing, experiencing a spiritual awakening in 2022 while focusing on creating music that embodied his new perspective. ONNI's music is a sonic tapestry of new age and ambient influences, making it perfect for use in cinematic settings. His dreamy, ethereal soundscapes are created through the use of soothing strings, haunting flutes, and dynamic production techniques, transporting listeners to a peaceful, transcendent realm.
ONNI's immersive sonic auras are ideal for use in meditation, yoga, and relaxation practices, helping to soothe and calm the mind, as well as invigorate the heart and soul. In addition to his solo work, ONNI has also worked with musicians from around the world, and has participated in a number of Eurovision song contests. He participated in Portugal's Eurovision contest in 2018, and was one of Malta's Eurovision winners in the same year.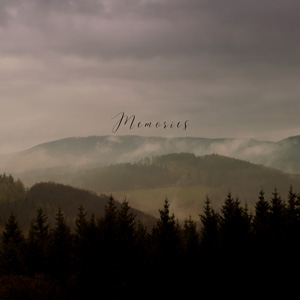 ONNI believes that music has the power to heal and bring people together, and his upcoming album, "A Dream in a Dream", will showcase this idea. In the meantime, we can savor ONNI's poignant soundscaping capabilities on his debut single, "Memories". When an artist such as ONNI breaks away from the mainstream and pursues their own unique vision, their work becomes truly special and worth paying attention to. They are no longer, primarily driven by commercial considerations, but by their own artistic impulses, and this is evident in the exceptional beauty of their music.
"Memories" is a prime example of the aforementioned statement. Its gentle yet compelling instrumentation is utterly mesmerizing, radiating a certain magic that is hard to resist. The music slowly transforms your brain waves. It sets your mood and infiltrates your spirit with temperate waves of healing flourishes. "Memories" floats, drifts, and meanders around the aural spectrum until it completely immerses you into it's sonic environment. It's aspirations and ambitions are carefully transmitted to your subconscious, leaving you spellbound.
"Memories" progressively becomes a pilgrimage of nostalgia, purification and meaning, a journey embarked upon by both the composer and the listener. In so doing, the synergy between mind, body, and spirit is subtly aroused. ONNI music is highly evocative and has the ability to transport listeners to a different place, whether it be through the use of ambient soundscapes, meditative rhythms, or otherworldly melodies.
Deeply calming, meditative, and restorative, the beauty of "Memories" lies in its ability to create an immersive, transportive soundscape that evokes a sense of peace and connection with the inner self. Ambient music is not simply a sonic backdrop, but rather a manifestation of the human spirit. Its universality allows it to serve as a conduit for self-exploration, offering a glimpse into the depths of the psyche. ONNI's "Memories" perfectly exemplifies this, using the beauty of ambient sounds to facilitate introspection and understanding of the self.
OFFICIAL LINKS: https://www.instagram.com/onnidreams