You'll enjoy "Like a Stripper" because it bangs in the trunk and will get you hyped before getting to the club, and it's really good to drive to. P DIGGA has a flow that doesn't interfere with his charisma or style.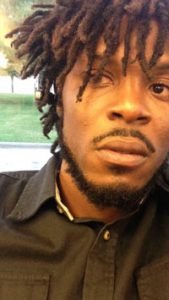 Perhaps the most noticeable, or prominent trait P DIGGA showcases throughout this track, as well as many others, is his ability to let his personality speak through his rhymes. No matter if he is continuously flowing about cars, girls and bling, his everyday hustle and grind, or any other topic, he always manages to tweak his personality through to the forefront.
MORE ABOUT: "Ugo" better known as P DIGGA is a US-based Nigerian Rapper, Producer, Singer and Entrepreneur. P DIGGA was born and grew up in Nigerian before relocating to United States to pursue his career in the entertainment industry. In 2012, he released a mixtape titled "Show me the psycho" which was hosted by New Mexico Dj (DJ ZERO). The Mixtape features 12 tracks with productions from Eno Will, Barron and as well as P DIGGA himself. Several singles from the mixtape had several spins from music radio in Europe USA and Africa. P DIGGA is also an aspiring actor/director. He has acted for both stage and Television and is working hard to transform the film industry with his visual effects. He is also in the studio working on new material.
OFFICIAL LINKS:
https://m.soundcloud.com/africanondeck
https://YouTube.com/africanondeck
https://Facebook.com.com/officialspdigga
https://Instagram.com/itspdigga
Snapchat: itspdigga
https://Twitter.com/itspdigga