Second Set is an alternative/indie music project made up of Fernando (Cantabria, Spain) and Carlos (Mexico City, Mexico) who teamed up to create, record and produce their own music together and remotely, while inviting other artists to collaborate on their songs. Their latest release is the single "Endless" ft. Chloe Lim from the UK. The song is a gorgeous slice of mid-tempo guitar-driven jangle and indie thump. From a technical standpoint, it is a robust sounding record with an elegant sheen. Thanks to the production that strikes gold on literally every second of the recording.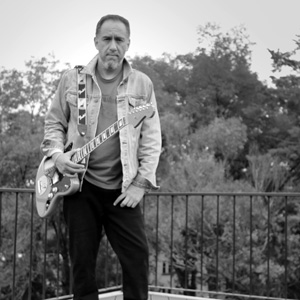 The echoing guitars make for a resonating centerpiece that will shake floors and reverberate bones. When Chloe Lim's voice comes into the opening verse, its nearly orgasmic how quickly the spine tingles and the hairs stand on end.
It's not easy being an independent artist. The freedom of having no label to answer to often means there is a smaller publicity machine supporting your music, and therefore the pressure to prove yourself by the strength of your work grows immensely.
Luckily, Second Set has artists you can count on to go all in. The listener is compelled to move not just by the intensity of the captivating production, but because moving is the only appropriate way to respond to the wall of sound and emotion Second Set exposes us to.
Lyrically and vocally, Chloe Lim is up to the artistic endeavor Second Set is targeting. Between her abilities to connect through her vulnerability, the catchy production and the tone of her voice, she can be relied on to keep the listener away from both the pause and skip buttons. Of course the vocals are superbly supported by Carlos' guitar chords, which are drenched in a shimmer-style reverb, and Fernando's rolling basslines.
Right away Second Set show the listener that "Endless" is loaded with a set of organic instruments and different vocal approach that makes the track unlike the current mainstream.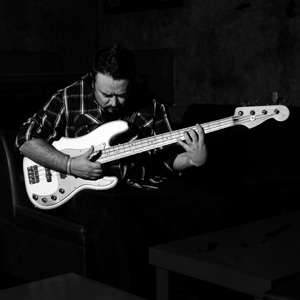 The instrumentation on this cut, is filled with so many awesome little tonal nuances that are hard to find on any electronic driven tracks. Across the arrangement, Second Set mix big moments and simple softness, playing with tone and dynamics to develop tension, release, and steady propulsion.
It's honestly inspiring to hear a guitar-driven band come to the table with fresh ideas and a sense of polished grit. Even though it is just a short single release, what is here is simply excellent. The performances, the grooves, the sound engineering are all top notch.
"Endless" is expansive, ambitious, and anchored by confidence and experience. It showcases a set of musicians who are older, wiser, and more mature than many of their counterparts.
There is a lot of substance on "Endless" that increases the music's magnetic pull. Second Set are planning to release some more singles during the next months, before they complete and drop an album during the first quarter of 2023. Second Set make music that is both nostalgic and modern. It's cutting-edge, and they're doing it right.
OFFICIAL LINKS:
Instagram: www.instagram.com/secondsetmusic
Facebook: www.facebook.com/secondsetmusic
Spotify: https://spoti.fi/3Fq2bsa
Apple Music: https://apple.co/3W8susK
YouTube: https://bit.ly/3TQ2jFB
Amazon Music: https://amzn.to/3znNFgL
Deezer: https://bit.ly/3W8t0XI
Tidal: https://bit.ly/3Debclb