A pioneer of West Coast rap in the 80's, Too $hort comes out of the closet for his first ever Dancehall/Reggae collaboration with rising Miami-based artist Shifta, on the booty swinging banger, "Lil Freak". Timeless Entertainment CEO Rasheed Ali stands firmly and proudly behind the project, which he believes will make a significant impression on the music industry. And rightly so. The track is a reworked version of Too $hort's classic, "I Need A Freak", which has been juiced up with a suave and sexy tropical twist. Shifta and Too $hort collaborated with Lil Wonder and Jah Messiah to produce this infectious rhythmic wonder. The concept came full circle when Third World Don was called in to direct the captivating music video.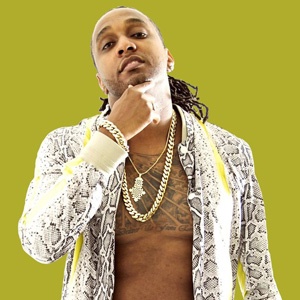 "Lil Freak" which will be on Shifta's upcoming EP to be released via Timeless Entertainment, gives his fan base more than they could expect, as he over delivers on this one. Elevation to the next level is the goal, and ultimately the result, of this collaboration.
Shifta is becoming one of the most looked at artists in the industry for his ability to craft great performances, and even next to a legendary figure like Too $hort, he manages to shine just as brightly.
To be honest, Shifta himself is no newbie. He was introduced to the industry at a young age, and appeared on the scene in the early 2000s, creating a global sound which fused his love for hip-hop, with his reggae and dancehall roots.
The artist, who shares his time between Miami and Jamaica, stated: "I would always be exposed to many different genres, from dancehall to hip hop, and reggae to R&B. Over time, I used that influence to create a style which people in the Caribbean weren't familiar with."
The fusion of these genres has been simmering for years, but on "Lil Freak" ft. Too $hort, Shifta refines and embellishes that blended sound until it becomes irresistible. Hip-hop and dancehall have much in common, both originally being the soundtracks of the inner city and the ghettos.
So it's great to see a rapper like Too $hort and a dancehall artist like Shifta do a collaboration like this. They both absolutely float on the rhythm of "Lil Freak", with total authority.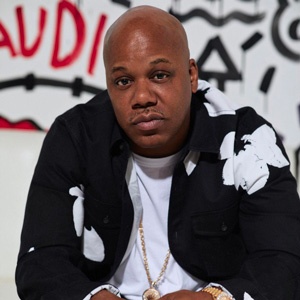 Shifta is an artist that has proven that he can keep up with the ever-changing demands of dancehall, reggae and hip-hop, to provide fresh and flavorful music that you undoubtedly cannot help but love. As soon as you hear him slide into the opening verse, you know the track is going to be fire.
Shifta has shown us that not only can he create music that empowers but captivates, and it is not hard to foresee him heading straight for the summer charts with "Lil Freak" ft. Too $hort.
On the other hand, Too $hort is proof that when you have a passion and a calling for something, everything else seems to align with it, no matter what you do. Here he steps outside of his usual comfort zone, and kills it just the same.
Too $hort is a natural rapping talent who has been around the block so many times that he cannot falter, even if he wanted to. Together with Shifta's authenticity, flow and consistency, we have no doubt that this collaboration is on course to make major moves with "Lil Freak".
OFFICIAL LINKS: SPOTIFY