Imagine being truly great at something, and operating at such a high level that your talent becomes your momentum. Twizm Whyte Piece, born Alexander Sanders, aka Twp is not one of these phenoms who achieves continued excellence. The multi-award-winning indie hip-hop entertainer, creator of the brand #TwpNation, CEO of TwpFcr247 LLC, which is parent house to Fcr247 radio station & TwpNation Music publishing company, is a devotee of rap craftsmanship. The father of 6 children, Twp has a current catalog and resume of 14 albums, 6 EP's, 21 singles, almost a million independent streams, multiple music videos, 1 history-making celebrity virtual performance, and 164 stage performances.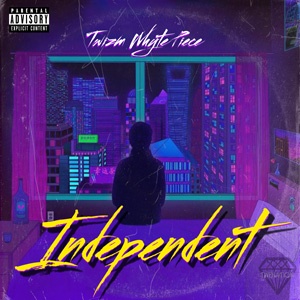 Twp's 12 track album, 'Independent' shows off his resonant voice, a breathless delivery, and a sense of frantic determination. He's a stylist, a slick-talker, concerned both with rapping rings around his peers and making grand statements. Not only does Twp provide some hard-hitting commentary and whip-smart bars on the album, he displays himself as one the best rappers in modern hip-hop.
When it comes to the actual skill of rapping, in my eyes Twp's flow, speed and overall technical ability is difficult to match right now. With 'Independent' Twp shows off once again that he can spit his heart out with some of the most insane flows you've heard in the past few years. There's no doubt that Twp can spit and at this point he doesn't really have to show us, but he spends the first few tracks doing exactly that.
Twp comes off the blocks with 'So Confused', which incorporates a fantastic rhyme scheme and an incredible flow. Throughout 'Why Oh Why', Twp is consistently adapting to the beat behind him, yet maintains a steadfast pace that is barefaced and controlled. As the tempo-shifting 'I Told You' challenges his breath control, Twp dials in the fiery energy, and carries that momentum through to 'Go Ahead'.
Next up, comes the witty and autobiographical 'Am What I Am', which is followed by 'You Know Me' and the atmospheric instrumental, 'Strong', which leans on a bass booming bottom end and skittering hi-hats.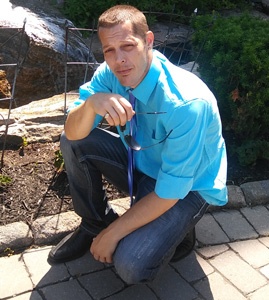 'I'm A Champion' incorporates a complex orchestral arrangement and an all-round big and busy soundscape, while 'Ruthless' introduces EDM flavors into a banging beat. A singsong flow and hyperactive percussion drives 'Lalala'.
Twp comes out of the gates firing on 'Smoking On That' and 'I'm A Fein', showing that he is putting out hotter bars than almost anyone in the game right now. He flows across the songs with power, and precision. Proving the point that he can make songs that paint pictures in the minds of the audience, while still holding on to his technical abilities. Twp knows he's better than the majority of his contemporaries – but still has plenty to prove.
'Independent' exemplifies what the ideal student of the game sounds like – someone who is conscious of how a verse should be presented, how to control their delivery and how to diversify their lyrical bonds. Twp's storytelling, lyricism, wordplay and production are all at their peak throughout. Twp came out swinging for the fences with this album, and he hit it out of the park. Every verse is hard, and every beat is perfectly made for him, giving the album the sense of an instantly timeless hip-hop record.
OFFICIAL LINKS:
www.youtube.com/c/officialtwp
www.twitter.com/twizmwhytepiece
www.facebook.com/realtwp
www.instagram.com/officialtwizmwp
https://linktr.ee/realtwp