Wayne Jersey brings together many different elements in his music, including several genre flavors, and often explores subject matter outside of mainstream rap. However, he never loses sight of the rap's core elements – bars, flows and wordplay – and when it comes to freestyling he is on top of his game too. A white rapper born in the 80's, Wayne takes many of his cues from legends like Eminem, Master P, Tupac and Jay Z. To say that his single "Da Morning Freestyle" is a masterclass on introspective freestyling would be an understatement. With that being said, when you truly come to grips with yourself, you can start to understand the world around you, and know exactly where you fit in. This single shows how far down the road Wayne Jersey has come. He knows his craft and how to use it.
Wayne Jersey is a focused album. The quirky, rapid-fire artist is standing on the proverbial soapbox and he is commanding your attention through every bar. Wayne's flow scuttles over the beat, with an abrasive tone, he is grabbing influences from his generation while tipping his hat to the legends that preceded him. Of course, Wayne can flow unlike anyone else, and he can articulate and enunciate with such clarity that each word of every bar is felt, just as much as it is heard.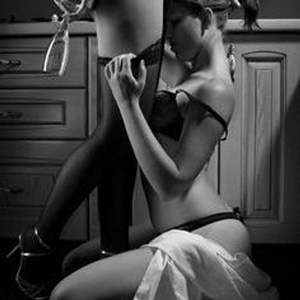 Production wise, there is a slight distortion on the voice, which may have something to do with this being a live take, but it does not hamper Wayne Jersey or "Da Morning Freestyle" in any significant way. Mainly because we're interested in the state of the man's craft, more than anything else. You can always fix the sound, but you can't fix insufficient talent.
The track is a showcase for Wayne to rap more forcefully, with more and more addictive one-liners. The song is extremely satisfying from a consumption standpoint. It's everything you'd want from a freestyle rap.
No one is making as interesting or frankly as good of classic rap music as Wayne Jersey is right now. Part of what makes Wayne so great is that although he indulges in some rap tropes, he blends enough strange and conscious references into his songs that you'll never be able to predict what he's going to say in a verse.
Wayne is bringing back the hardcore rhymes that have been missing from the game recently. His album "Pensmore" is loaded with them. This project fueled Wayne Jersey's fire and turned him into a lyrical monster with the ferocity of a hungry go-getter.
It's hard to fault "Da Morning Freestyle". Its beat and lyrical dexterity is on point, with Wayne Jersey going hard for the entire song. His flow and delivery are up there with any rapper right now. The brief, breathless track showcases his near-peerless technical skill. "Da Morning Freestyle" is a perfect distillation of Wayne Jersey's transparent approach to making music, combining stark honesty with electrifying talent as a lyricist and performer.
OFFICIAL LINKS: https://soundcloud.com/waynejersey