In a world where pop stars are a dime a dozen, it's refreshing to see an artist like Amanda Rose O'Connor artistically known Aro Rose who not only possesses a voice that can rival the best of them, but also has a message that hits home with listeners. With a powerful delivery and deeply personal lyrics, Aro Rose's music is more than just entertainment; it's an emotional journey that takes listeners on a ride they won't soon forget. Born and raised in the Big Apple, Aro Rose's passion for music started at a young age. It wasn't until after she graduated from Ocean City High School in 2017, however, that she really began to hone her skills and focus on writing music. Fast forward a few years and we now have the pleasure of experiencing the magic that is Aro Rose's debut album, "Damaged."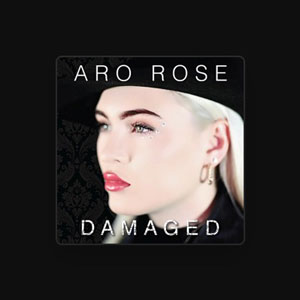 "Damaged" is a 10-track masterpiece that explores the struggles and triumphs of the human experience. The album is a powerful testament to the strength of the human spirit and the ability to overcome even the toughest of obstacles. Aro Rose's mother, Diana O'Connor, worked in the World Trade Center as a managing director at Sandler O'Neill Investment Banking Company, tragically passed away on September 11th, 2001. An event that had a profound impact on Aro's life, yet never stifled artistic expression. The album's message is clear – we may be damaged, but we are never defeated.
Throughout the album,  Aro Rose showcases her raw and vulnerable side, inviting listeners to take a journey through her life's highs and lows. Her music is a reflection of the pain and trauma she's experienced, but it's also a testament to her resilience and strength in the face of adversity. Aro Rose believes that "everyone struggles with something and it's okay to not be okay, but pushing through is the most important thing."
The album opens with the title track, "Damaged", which quickly sets the tone. It is a powerful and deeply personal song, that explores the challenges of navigating relationships and the difficult journey of self-discovery. Aro Rose's raw and emotional vocals bring the lyrics to life, making this a song that is sure to resonate with listeners who have experienced similar struggles. "I'm a dreamer. Believer, that anything is possible. I can't go back to yesterday. I was a different person," sings Aro Rose on "Tarrant".  Her voice intoxicatingly captivating, layered over a darkly moving soundscape.
It's no surprise that "Falling Apart" ft. Poynt Blank has been raking in the numbers. Aro Rose's heartfelt mellifluous delivery, is perfectly juxtaposed against the edgy rapped verses by Poynt Black. Stylistically, the song sits at the apex of current sonic trends.  "Trapped In My Head" opens with a cinematic sweep and a throbbing beat. On top, Aro Rose's voice is beyond sublime, squeezing the sentiment out of each word she sings.
"Can You Love Me" is a tale of unrequited love and longing, with a twist. The opening line of the song, "I've never really have seen you around but I've always felt you there," creates a sense of mystique and anticipation. While the repetition of the line "Maybe you can learn to love me like I love you" throughout the song, emphasizes the singer's desire for reciprocated love. Is Aro Rose pouring out her feelings for someone who doesn't exist, or simply someone unaware of her desires?
This leads to "Ghost Of You" ft. Poynt Blank, another beautifully written and performed song. Aro Rose's voice is haunting and evocative, with Poynt Blank's verses again being an important part of making this track so dynamic and alluring. "Give It All" has a potent, all-endearing, mid-tempo pop balladry aesthetic, you would expect from the fully powered class of Adele.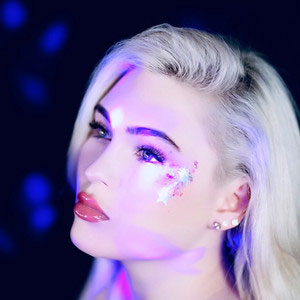 "If we were younger maybe I could've loved you longer. My feelings for you won't die they just keep getting stronger. The days keep on changing but my heart still stays the same. Kinda wish I didn't love you. It causes me so much pain," sings Aro Rose in "If We Were Younger". Once again showcasing innate ability at creating sentimental songs that cut to the core.
The emotional strings and the resonant piano keys introduce "R.I.P." which is driven by a slapping beat and the soaring vocals. Aro Rose closes the album with the quieter "One Day", which again exults the beauty of her vocal timbre and the compelling nuances of her performance.
It's not just her music and her voice that makes Aro Rose stand out, it's her unwavering commitment to using her platform to spread positivity and awareness. As someone who has suffered with PTSD and anxiety, Aro Rose understands the importance of personal struggles and issues, and the impact they can have on our lives. Her honest narratives are something that we can all relate to and appreciate.
In a world where pop stars come and go, Aro Rose is a breath of fresh air. With her powerful voice, deeply personal lyrics, and unwavering commitment to spreading positivity, she's an artist who is sure to leave a lasting impact on the music industry and the world at large. Keep an eye on this rising star – she's definitely one to watch.