Dj Satile formerly known as Versatile of 2ndhalf, started deejaying at 13, and three years later he learned to play the keyboard. He has since experimented with many different styles and sounds – from Lo-Fi to Alternative, House, Pop and Rock, to Country, EDM and Techno, earning him the nickname of 'Versatile', which he has smartly shortened to Dj Satile. However, the name change is only the tip of the iceberg, as the artist has also added another sonic aesthetic to his already rich palette. This can be heard on his brand new hip-hop single, "Take Note".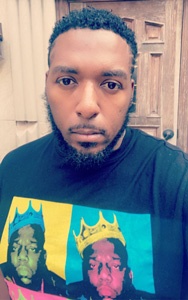 Listening to "Take Note" does many things to you. It radiates through your body and provides an immersive experience unlike any other. Dj Satile not only rustles and grab your attention, but he does it on his terms. His performance is calculated and deliberate, well-paced and is delivered in a stream of consciousness.
There's only a handful of other rappers I can name where every word hits and matters like it does with Dj Satile. He is constantly dropping gems in his bars, which are dripping with charisma, sincerity, and clever lines.
Dj Satile is that rare kind of emcee who can dish out life philosophy without ever feeling preachy. The maturity that runs through so many of these bars captures an artist in a transitional period. There's a real sense that this is his biggest leap forward yet.
Dj Satile is a deep creator who prefers to tackle issues with the precision they deserve, rather than conform to what's current. His reality shapes his delivery, style and sound. The instrumental somehow sounds simple and complex at the same time.
"Take Note" is driven by a steady thumping beat and a synth-string motif, but it is the humming bass that gives it a rumbling atmospheric feel. This is the kind of instrumental that makes the listener feel deep emotions when they hear it.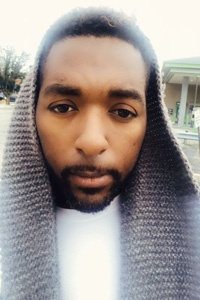 Dj Satile matches the energy of the instrumental with his rapping style on this one. His is an intense, high-octane delivery. One thing about Dj Satile is the fact he can excel at so many styles of music, and here he shows off another style he is extremely good at.
With all that he has accomplished as Versatile of 2ndhalf, there was probably a lot of pressure on Dj Satile to deliver on this new record and prove how great he is with his new moniker. Fortunately, Dj Satile totally delivered on "Take Note". This record really shows off his diversity as an artist.
Dj Satile's vocal fluctuation, flows, and lyricism shine here. In "Take Note", Dj Satile defines his lane in rap and reminds audiences of his individualism: he will never be one of those artists that drops tracks without a creative need or a statement to make. Dj Satile is an artist that demands to be seen on his own terms, and he begins to do so with his latest single.
The incredible beat, the dynamic delivery and the stream-of-consciousness lyrics all make for a fantastic track. Dj Satile steps up to the plate on "Take Note" and proves himself as an interesting rapper who is in it for the art.
OFFICIAL LINKS:
YouTube @Satile
TikTok @Itssatile
Facebook @Itssatile
Instagram @Itssatile