Introducing Ozzy Tapan, a multi-talented musician who has been taking the pop, rock, and hip-hop genres by storm. With a sound that's both dynamic and innovative, Ozzy has been making waves in the music industry with his unique blend of catchy melodies and thought-provoking lyrics. Ozzy's musical journey began as the lead vocalist of the former progressive metalcore band, Soulhenge. His EP, "Anachronism," with the band showcased his impressive vocal range and songwriting skills. He also collaborated with Ray on the duo project Summer Ash, producing the hit singles "Milkman," "Cardiac Arrest," and "Save It Heaven."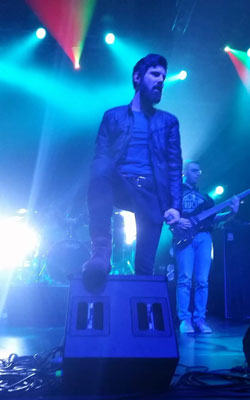 Ozzy's talent has not gone unnoticed, as he has won several prestigious awards, including first place in the Luxfactor Talent Contest by Pupil's Committee at ESL (Luxembourg) in 2013. He was also recognized for his exceptional promotional and live performance skills at the Screaming Fields Festival by Rockhal (Luxembourg) in 2016.
Experience Ozzy Tapan's music for yourself by streaming his songs in full. So get ready to rock, dance, and feel the power of Ozzy Tapan's music. The single "All Nighter" is a great place to start unpacking Ozzy's musical wares. The track is built on a tight alternative-pop rhythm with a throbbing kick drum, skittering hi-hats, a resonant bassline, atmospheric synths and twisting guitar motifs. On top, Ozzy's voice is expressive and urgent as he unfolds the narrative across the immersive and sweeping soundscape.
The song "All Nighter" by Ozzy Tapan explores the thrill of the chase and the pursuit of success. The lyrics describe a night of hedonistic fun, fueled by alcohol and desire. The protagonist is focused on achieving his goals and is not afraid to take risks to get there. The verses are filled with vivid imagery and metaphors that create a sense of urgency and excitement.
The opening lines of the song set the tone for the rest of the track. The protagonist has a strong desire to escape reality and indulge in some self-destructive behavior. He is looking for a way to numb his senses and forget about his problems. The line, "I got that feeling of needing to get a little faded" suggests that he is looking for an escape from reality.
As the song progresses, the protagonist becomes more focused on his goals. He describes himself as "locked on target" and "burning rubber", determined to succeed no matter what. He is attracted to a woman who is equally dangerous and unpredictable, and together they are a force to be reckoned with. The line "She gets them claws shaking in the heart of that Beretta" is a clever play on words, suggesting that the woman is both alluring and dangerous.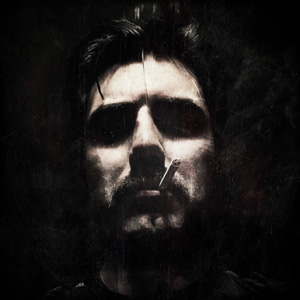 The chorus is an infectious earworm that will have listeners singing along in no time. The repetition of the phrase "I'm an all-nighter" creates a sense of energy and excitement. The protagonist is not willing to slow down or take a break, and he encourages others to join him on his journey. The line "That liquor making them songs flow like a river" is a nod to the creative process, suggesting that the protagonist is at his best when he is inebriated.
Overall, "All Nighter" is a compelling and hypnotic track that will appeal to fans of pop, alternative and hip-hop music. The lyrics are clever and well-written, and the catchy chorus is sure to get stuck in your head. It is a solid addition to any playlist and is sure to be a hit with his fans once they get to hear it.
The "Ozzy Tapan" project is a relatively new endeavor for the 27-year-old artist hailing from Eberswald, and he admits that he has not had the means or time to give it the care and attention it deserves until now. However, with a renewed sense of focus and determination, Ozzy is now fully committed to pursuing his ambition. Fans can look forward to more music from Ozzy Tapan in the near future, with exciting plans to make his music available as NFTs.