Ghumble has made a formidable career for himself in the music industry, building off the blueprint of his most famous peers. Once a background character in the booming underground hip-hop scene, Ghumble has grown to become a front-man, bringing his talents to the fore and expanding his skillset to usher himself into the spotlight, rhyming over innovative beats as one of today's most essential independent rap characters.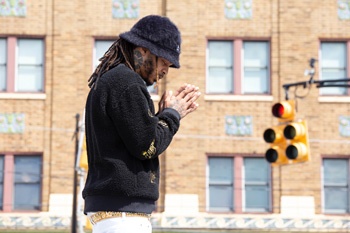 Now signed to a distribution deal with Ingroves /Univerisal Music Group, he has released several singles in the past few months, and debuted at N°77 on the iTunes charts at the beginning of June 2022.
Ghumble has made a name for himself over the last few years for enjoyable work that seamlessly blends melodies and a myriad of rap flows. Projects such as "Humble Plays", "Humble Days & Nights" and "Baecation" function as important checkpoints in his canon; they've produced major hits and are highly regarded. This year however, Ghumble has stepped up his output, and has further lifted his level of artistry.
His new singles showcase key moments of skill paired with his usual bravado that hint at Ghumble evolution as a person and artist. His versatility is highlighted, and the tidal waves of his diverse flows are certified.
The mid-tempo bangers, "Where Are You going" and "Deep In" are great rap records because Ghumble knows what to do with his voice. He's got a deep understanding of what kinds of beats to pick and what he can do to interact with those beats.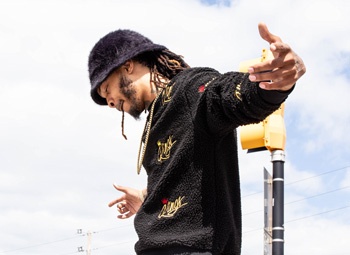 On the slow-burning "From The Bottom", Ghumble slips and slides into his own kind of intoxicating hazy psychedelia. Here he drifts deep into that zone and comes up with something woozy and splintered that is utterly captivating.
It sounds like blissfully plummeting down an abyss, secure in the feeling that you'll hit the bottom, but rise right back up to the top again. It's the story of struggles, not having anyone to lean on, and never ever wanting to go back there.
Ghumble loves melody, and he loves rapping emotionally over thickly layered beats; he does plenty of that on "Want More". In fact, he does so many things brilliantly on this cut, it's hard to pin down just one thing that Ghumble does, which sets a record like this one apart.
Ghumble makes everything he does look easy and effortless, and part of that has to do with his consistently sleek, sonically satisfying production choices.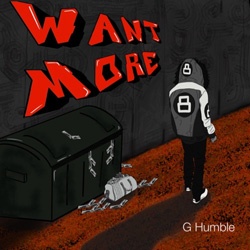 Ghumble has expanded his repertoire to include in-depth storytelling and grown comfortable in acknowledging his humanity, therefore yielding an evocative narrative on this Soul/RB flavored rap track.
Ghumble calmly exercises the Afrobeats formula on his latest single "Still Here", embodying how entertaining he can make songs that seem plain and simple on first listen. The track is unusual in its pacing, its songwriting, and its production.
It's an immersive experience that will give listeners something unexpected. Something they will enjoy even more. Ghumble is always able to produce some of the most high-quality music in hip-hop and never seems to disappoint his listeners. His new releases are enigmatic, beautiful, and utterly satisfying on any level you choose to look at them.
Don't forget to check out the merchandise from the official website at www.humblevibes.org
OFFICIAL LINKS: INSTAGRAM – STREAMS – YOUTUBE
Rapper G Humble New Single "Want More" Soars the iTunes Chart – Top 100 — GRIND Magazine
https://www.grindweekly.com/music/2022/6/21/rapper-g-humble-new-single-want-more-soars-the-itunes-chart-top-100
iHeartRadio
https://www.iheart.com/podcast/966-vigilantes-radio-po-29999229?cmp=ios_share&sc=ios_social_share&pr=false&autoplay=true
Spotify
https://open.spotify.com/show/7oGpJoTgKsXIvwxDfNgAYu?si=nNvs5ro5RsWGvFwBz8zgdA
Apple Podcast
https://podcasts.apple.com/us/podcast/vigilantes-radio-live/id1545086027
ListenNotes
https://lnns.co/_58S4EvFeW6
JioSaavn
https://www.jiosaavn.com/shows/Vigilantes-Radio-Podcast/1/BzOkUkmCBn0_
***Episode Appearance Time Frame May Vary With The Following Platforms Below***
Youtube
https://www.youtube.com/c/DemetriusReynolds
https://www.podpage.com/vigilantes-radio-live/
Shortcut to all podcasts – https://found.ee/5aAq
We're now on Audible!
https://tinyurl.com/yym2p8cz
Also search Vigilantes Radio Live! Now on Amazon Music!
https://www.amazon.com/Vigilantes-Radio-Live/dp/B08K59M7RX