H2whoa's electronic music is a mesmerizing blend of shuffling rhythms and melodies, featuring an impressive carousel of miscellaneous sounds waiting patiently for their turn to shine on the beat. There is the crunchy overdriven guitar sounds on "8 Pounds", the 8-bit gaming flavors on "Expect Nothing", the cinematic strings on "Executive Function", and the rumbling basslines on the bombast of "Change The Target". Mostly, H2whoa's recordings come into focus with a flurry of ideas. His restless creative vision is well-defined on the single, "Fever Slam" which revels in shimmering piano lines and a steadfast, stomping beat, which is reminiscent of classic Kraftwerk recordings – an innovative German band that dominated the electronic scene during the seventies. Which somehow is curious, considering that H2whoa is currently resident in Germany, having translocated from the UK.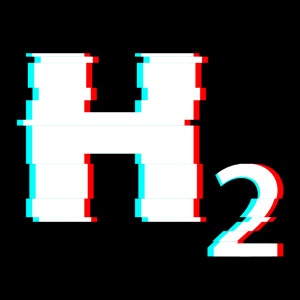 Although H2whoa has played music all his life. He actually only started making his own music during lockdown. Free from the chains of record labels, and any egoistical pretentions on his own behalf, H2whoa simply creates music because he loves it, in every one of its facets.
"Fever Slam", integrates everything in his oeuvre to date, showing how H2whoa can swerve between lanes while still remaining in a vehicle easily identifiable as his. The mood is vibrant and poppy on "Fever Slam", qualities you could also ascribe to other pieces of H2whoa's music.
The first thing that hits is the beta. H2whoa's more upbeat productions, have always had a thick, roly-poly quality, but the sounds are crispier, livelier and even warmer here. That the bundle of instrumental sounds and rhythms on "Fever Slam" can mesh without being exhausting is a testament to the producer's chops.
Not only has H2whoa crafted a record that's singular and spellbinding, he's made one that holds its own against any of his previous work. One of the artist's hallmarks is his tight, controlled rhythms, which is absolutely resplendent on "Fever Slam".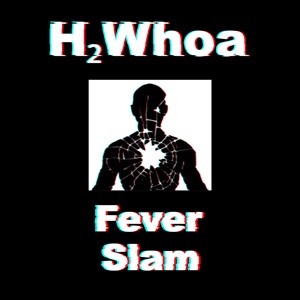 H2whoa's compositional creativity is great, but his constant evolution makes him truly remarkable. "Fever Slam" sports a healthy balance of conspicuous and nuanced deviation from his previous releases. Especially in mood and timbre.
A meticulous arrangement and a strong melody play roles of equal importance on "Fever Slam", lifting the artistic watermark of both elements. A compelling paradox of accessibility and complexity permeates the track, subverting expectations with evolving sonics and playful, yet potent musicality. At times it does feel like H2whoa is primarily entertaining himself, which in turn is exactly what entertains us.
This is why H2whoa sounds so vital. He seems to have no interest in what anyone else is doing, as he follows his own muse. Hence, what we have is 4 minutes and thirty-three seconds of highly melodic, expertly arranged, texturally thumping music that sounds distinctly of its creator.
The upbeat and crisp electro feeling of "Fever Slam" fits almost every situation, whether it be a crowded house party, or a quiet morning at home. It carries with it both a fun and experimental flavor.
OFFICIAL LINKS:
https://h2whoa-music.com
https://twitter.com/H2whoaMusic
https://www.instagram.com/h2whoa_music/
https://h2whoa-music.com/Fever