Jim Beck Worldwide is probably peerless. He is an act that is impossible to benchmark, due to his production singularity, yet it is evident that there is something special going on inside his 263-song catalog, assembled in just on two years. Diverse, eclectic and at times enthralling, it challenges, grows and enraptures over repeated listens. Jim, who purchased his first synth in 2020, spent about six months learning the instrument, before going on to write lyrics and produce music, and hasn't stopped since. He soon developed his home studio and launched his own "Jim Beck Worldwide" record label in the process.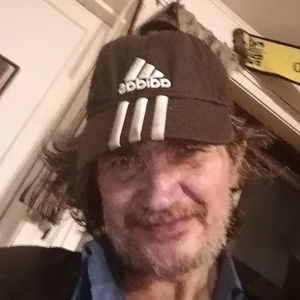 Jim Beck Worldwide composes and produces songs in a variety of genres, while some are instrumental and others feature vocals. There are only a select handful of electronic music artists who are bold enough to work with the creative freedom Jim uses in his songs. Since the beginning, he has been contorting, shifting and blending sound to wonderful, cacophonous effect.
Apart from his sorties into R&B, Techno, Drum & Bass,  Trance and Trap flavors, Jim Beck Worldwide often delves into abstraction, to the point where his eager fan base probably come to expect nothing less in his compositions. There are odd-signature grooves to climb inside, skittering sonic textures to focus on, and big bang drum patterns to absorb, as Jim locks everything into place on distinctly angular paths that eschew the mainstream cloning system.
Often Jim Beck Worldwide's tracks harbor a cluster of dissonant synthesis, mixed with unusually languid melodies and collapsing rhythms that are filled with complexity. He is at his accessible best on the instrumental pieces, such as the intense and urgent "Bass And Drum Experiment", the downtempo "Trap (Double Tempo) – 8 – V1",  the four to the floor "Techno – 2 – V1" and the sweeping "Synthwave – 2 – V1".
Putting on a Jim Beck Worldwide track for the first time is an experience you know will be unique because you don't know what to expect from it.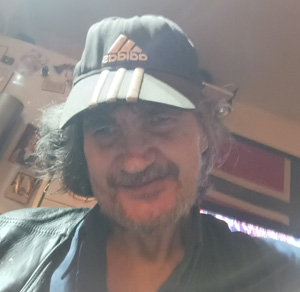 His most popular vocal track, "Out Of It", is in total contrast with the aforementioned songs in both style and genre, as is the eclectic EDM vocal mix, "I Just Love You" which features a guest singer. "Do Not Look Back", again flips the sonic template, with Jim lending a conversational vocal tone, to the immersive backdrop.
Jim Beck Worldwide has to be one of the more intriguing underground artists of our day. The fascination of his music seems to depend on which track you are listening to. Some revel in impeccably sculpted rhythms, some in the juxtaposition of dissonant and consonant ideas, others like "I Want You To Listen", ride on the melding of multiple vocal loops. Regardless if tones swell and fade, sparkle or explode in his songs; each is given its own breathing space by Jim Beck Worldwide.
Perplexing, pleasing and astounding in equal measure, Jim Beck Worldwide's compositions require focus and attention, as he often operates outside of the traditional pop music stylings, using unique structures and melodies that may be challenging for some, and perfectly essential for others. Jim Beck Worldwide's catalog can be seen in the eyes of many as a singular journey full of rousing twists and turns, towards discovering a new and unusual electronic music artist and producer.
OFFICIAL LINKS:
https://jimbeckworldwide.business.site/?m=true
https://www.instagram.com/s.jim/
https://www.tiktok.com/@jimsbeck?lang=en
https://www.linkedin.com/feed/
https://no.pinterest.com/worldwide666/
https://www.facebook.com/Cobrabeckjim