Jimmy Zeus is a 22-year-old rapper from Sweden striving to establish himself in the international music scene. He is currently pushing his momentum with the single "No New Friends". Jimmy's ear for production and sharp lyrics should earn substantial fanfare, blending something for listeners from almost any walk of life. He may not be a mainstay in the mainstream media just yet, but musically, he is on an international level, and ready to find his spot. Every sound and rhyme on this single complements the musical world Jimmy Zeus is creating; a world that is sonically lush and lyrically transparent.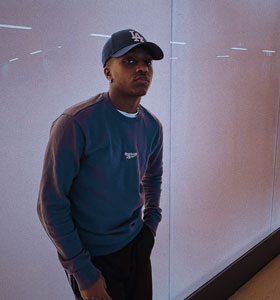 You can tell Jimmy Zeus spends a lot of time in his head, but the ideas don't come out jumbled. He knows exactly wants to say, and he expresses himself loudly and clearly. His flow is smooth, unforced and easy on the ear, as he rides the funky beat that is completely infectious.
His voice is full of warmth and melody on the hook as he drives the song with conviction and groove. The music and lyricism are attention holding, while Jimmy's cool understated swagger reels you in.
Jimmy Zeus' greatest artistic gift seems to be his ability to make hard work sound effortless. The Swedish emcee has a natural knack for riding the beat, and for immersing his vocals deep into the track, to the point where they sink in like water into a sponge.
Jimmy never fights the rhythm. Instead, he finds the pocket and works with the instrumental. His voice and music become one. The rapper allows his skills to glide and his chest to puff out as he proudly lays his narrative on the line.
Jimmy's flow can be rapid-fire, or more calculated, and he uses both on "No New Friends". The result is a song that lives up to its billing with a polished presentation that indulges Jimmy Zeus' most engaging qualities.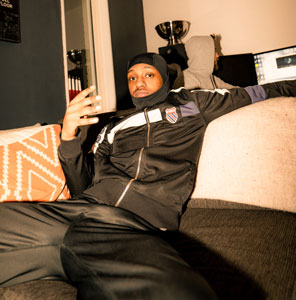 Here he applies his learned experiences and life lessons to shine a clearer light on the song's theme. He clearly works strenuously at his craft, scribing elaborate verses full of polysyllabic rhyme schemes and clever punchlines.
All throughout "No New Friends", Jimmy Zeus' flow and delivery as an emcee is on par with the best rappers in his lane, while the actual focus of his lyrics and direction of the record connect together in a meaningful way.
The song has a powerful vibe to it, with lines that will definitely persuade you to run the track back a couple times. Jimmy presents substance and vibe without being overly preachy or pretentious. His delivery and voice commands the track, but he still allows the highly catchy beat to flourish.
There is no doubt that Jimmy Zeus has delivered one of the catchiest hip-hop tracks of the year so far. Jimmy's artistry and ambition, preludes unassailable appreciation in the near future. It's clear from this recording that when a dynamic artist like Jimmy Zeus goes to the drawing board, it represents a major step forward. So keep an eye out for what he brings to the table next time!
OFFICIAL LINKS:
www.instagram.com/thethunderdon
www.tiktok.com/thethunderdon