Brock Simpson aka Livid is a 21-year-old rapper from Leetonia, Ohio. The 15-track album "Behind Closed Doors" is one of Livid's most impressive body of works to date and is solid proof that the rapper's consistency, technical ability and work ethic are simply unmatched. The impact of ambition is remarkable. It acts as a powerful motivator and when it transforms into a relentless pursuit for success, the outcome can be stunning. This album showcases development in sound and an exponential increase in self-assurance and skill. Livid has created numerous tracks that tackle challenging personal themes which demonstrate his progress, making it an impressive measure of his growth and achievement.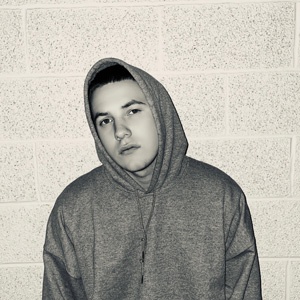 With this latest release, Livid has reached another pinnacle in his trajectory. Driven by the expansive and impactful hip-hop beats that he meticulously maintains in this project, Livid spices up the soundscapes with his signature, classic lyrical style of rapping. This album is a dynamic, impeccably crafted experience, with a soulful essence at its core, and bold, honest lyrics prominently displayed everywhere.
The opening track "No Mercy" serves as a mission statement of sorts. "I been slept on, wake up I'm next dawg. I been pushed, spit, kicked, and stepped on. Drug through the mud and left for dead. No explanation with it, but now you I think less of," exclaims Livid as he unpacks the narrative. It is as a superb introduction to the rapper's world of emotional honesty and self-empowering confidence.
Livid's talent is rooted in his flow, just as much as it is embedded in his lyricism. Utilizing consistently evolving rhyme patterns and an emphasis on dexterity within delivery, Livid nurtures his style. He also focuses on a speedy style of delivery on "Head Case", and whilst impressive on a surface level, this comes with a great deal of substance at its core. The album is filled with memorable tracks, and a well-rounded assortment of music styles and flows.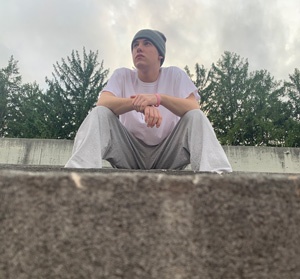 'Had Enough'' is a stylish marriage of a cinematic atmosphere, and classic hardcore rhyming. "Momma Told Me" is no-frills emotion-filled rap, with Livid showing exactly what ranks him among underground hip-hop's most promising.
This is followed by the witty and explicit exuberance of "Nasty" and the moody insistent thump of "Selfish". There is no letting up, as "You and Me" maintains the shifting momentum. "Feel a Sin Comin' On" is a refreshing glimpse of true rapping talent ascending the slope to greatness.
This is a heartfelt collection and the most consistently solid the young rapper has ever been. "Superhero" rolls by on a slow-burning piano-driven beat and Livid's relentless flow, as he relates an afflicting tale about a parental split up and its severe consequences.
"I sit here and I'm racking my brain, as I restrain. The fear inside my heart cuz the damage that I had made. I'm broken, my soul floats out of me, I provoked it," spits Livid on "So Cold", which continues his knack for emotional storytelling.
"Hypocrite" runs on a shimmering guitar-driven backdrop and another set of raw lyrical statements that cut deep. This is followed by "Metropolis", which flaunts a melodic singsong delivery.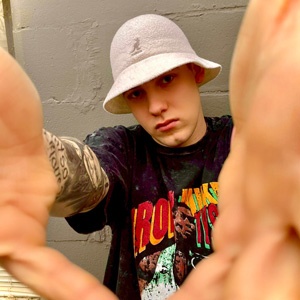 The congenially loquacious, resonant-voiced rapper is focused and forceful, espousing reasoned theories on "Not The Same". He builds upon a labyrinthine bed of sound and a plump rhythm. Livid's potential, his ability and his ambition, is here, plain for all to see.
The cinematic styled "One By One" is Livid's at his finest, raging with righteous indignation and heightened lyrical skills. "I'm on a warpath. Things are building up all inside me. Society is fucked, I need ya to keep and eye on me. Before I climb a tree and you see me hanging there quietly," spits Livid. He closes strong on "Butterfly Garden", which features a fiery guitar motif and another afflicting theme. Here he again draws from his experiences to preach his perspectives.
Overall, "Behind Closed Doors" is an extremely personal album, which unpacks a number of distressing relationship themes within family life.  It encourages the listener to consider Livid not just as a highly skilled artist but as a tormented human being able to unravel the stories that plague him with absolute heartfelt sincerity. Many painful layers have been peeled back here to create a deep connection with listeners. It's something to be admired.
OFFICIAL LINKS:
Instagram: https://www.instagram.com/official_livid/
Twitter: https://mobile.twitter.com/official__livid
Apple Music: https://music.apple.com/us/album/behind-closed-doors/1634412494
Spotify: https://open.spotify.com/album/67dFr8qpmnEuuA2ViXtG2z?si=N_LVbbJFT4mTkdy-2KX-rA