Quada is a name that should not be forgotten anytime soon, and his latest offering "Work Harder" only solidifies his position as one of Jamaica's brightest stars. The artist's unique talent and passion for music have been evident from a very young age, and it's no surprise that he has reached such great heights in the music industry. With "Work Harder", Quada is back with a Dancehall/Reggae flavored banger that is produced by Crazy Russian, and released via Reign Records. This track is a testament to Quada's undying passion for his craft and his commitment to making great music. His intoxicating vocals shift and swerve effortlessly across the gorgeously produced track, making "Work Harder" an exciting affair to listen to.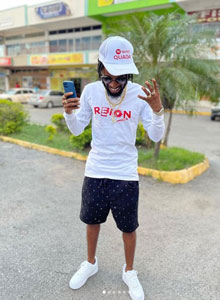 The instrumental and vocal delivery of "Work Harder" is simply mesmerizing. The track's opening is a perfect build-up, with an infectious melody that leads to Quada's powerful entrance. His baritone voice, unique style, and smooth delivery make for an unforgettable experience. The chorus is incredibly catchy, with Quada's vocals blending seamlessly with the inebriating slow-burn rhythm.
"Work Harder" is a powerful and pensive track that will uplift anyone who listens to it. Quada's lyrics are inspiring, urging listeners to strive for success and to never give up on their dreams. The song's message is delivered with passion and conviction, making it impossible not to feel empowered after listening to it. Quada's musical journey has been nothing short of phenomenal, and "Work Harder" is a testament to his unwavering dedication to his mission.
Quada has come a long way since his early days, and his growth and evolution as an artist are evident in every note he sings. The story of Quada, born Shacquelle Clarke, is a testament to the power of passion and dedication in achieving success. From a very young age, Quada was drawn to the world of music, and it quickly became clear that he was destined for stardom.
At just five years old, Quada began studying and creating music, honing his craft over the years and taking it increasingly seriously as he entered his early teen years. Despite the demands of school and work, he found time to write and record songs, pouring his heart and soul into every note.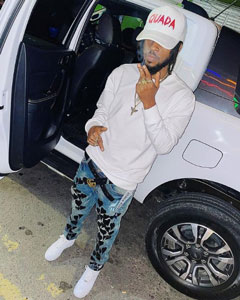 In 2016, Quada was given his big break when one of Jamaica's top artists, Popcaan, held a competition called Unruly Clash. This was Quada's chance to get his name out there, and he did just that, finishing second in the competition and capturing the attention of the Unruly Boss himself.
By the end of the year, Quada, Popcaan, and Jafrass had released their instant hit "Unruly Camp," which took over airwaves all over the country and around the world. With his unique baritone voice and smooth delivery, it was clear that Quada was up next.
Using the popularity gained from "Unruly Camp," Quada went into overdrive, releasing songs like "Money" and "Well Bad Soulja," and collaborating with other artists. By the end of 2017, he had even released a trap-inspired mixtape titled "Nuh Badda," showcasing his versatility and range as a musician.
But Quada was only just getting started. On February 13, 2018, he released "Reflex," a track that quickly built momentum and became one of the summer anthems of 2018. It played at every event across the country and even made its way onto international airwaves.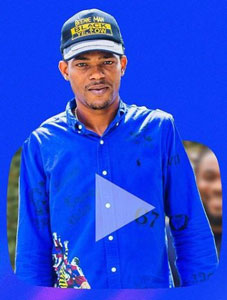 Quada followed up this hit with a slew of others, including "Celebration," "Hail," and "Tint," each one showcasing his talent and passion for music. With each release, he continued to grow his fan base and cement his status as one of Jamaica's rising stars.
Now in 2023, Quada is back with the Dancehall/Reggae flavored banger, "Work Harder" produced by Crazy Russian, and released via Reign Records. It's a testament to his undiluted joy of sharing his innermost urge of expression, of creating and bringing a sweet melody and powerful pensive words into the world, and lifting us onto a higher vibration. Quada's journey into the public domain has been a long and hard-fought one, but it's clear that his passion and dedication have paid off in spades.
With his unique voice, infectious energy, and unwavering commitment to his craft, he is sure to continue making waves in the music industry for years to come. This track is a must-listen for anyone who loves music that is inspiring, uplifting, and undeniably beautiful. Quada is a true star, and "Work Harder" is the perfect showcase of his immense talent.
OFFICIAL LINKS:
https://instagram.com/quadawellbad?igshid=YmMyMTA2M2Y=
Quada is also on Instagram @reignrecordsent