Based in Ft. Worth Texas, Russ D has been playing guitar, singing and songwriting for about 3 years. Currently performing via an online app, Russ has competed in several competitions most notably UpLive's World Stage online singing competition judged by Paula Abdul and former lead singer from Color me Badd, Bryan Abrams, where he made it to the semifinals. Now busy recording his first two singles at the Allegro Sound Labs recording studio, Russ D is also doing the promotional rounds with the track, "Let's Be Friends".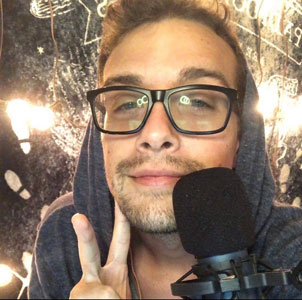 As a music enthusiast, I love it when I get surprised by how good and different a record is. Russ D's "Let's Be Friends" is one such record. It would be easy to blow him off as another flash-in-the-pan singer songwriter that is cool for the hipster market to follow. Not so.
He is an original artist that will appeal to many fans. Here he offers a stripped down, and pensive acoustic vibe that suits a mellow deep-thinking mood. From a words-evoke-emotion perspective, the narrative captures the ethereal and atmospheric nature of this song.
"Let's Be Friends" works a sort of twilight magic on the listener, a sort of quietly beckoning environment in which Russ D's relational intricacies swirl hazily overhead to the gentle strums of the hypnotic acoustic guitar motifs that carry them.
The track sets a somber mood yet floats through with an ethereal lightness, quite the balancing act that Russ has perfected on this recording. The slowly unfolding arrangement is given time to do its work on the listener, and its restrained beauty is the ideal way to lure them in.
Russ D has definitely carved out a defined sound all his own on "Let's Be Friends", mixing a haunting acoustic environment with a bedroom intimacy that easily pulls the listener in. Russ D really only sounds like himself.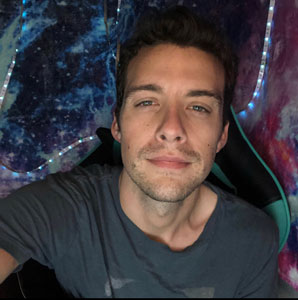 In a time when most music is bombastic, electronic and rhythmic to the bone, Russ D delivers a beautiful, gentle acoustic rawness through his guitar and celestial voice, showing that he is coming from a completely different place than his contemporaries.
The atmospheric nature of "Let's Be Friends" will put the listener in a hypnotic trance but when you listen closely, the song tells a very deliberate and purposeful story. Lifting this song to a higher level is Russ D's sensitive and apt interpretation with his vocals laying bare the emotions of the song. The lyrics are astonishing in their simple narrative beauty and when added to Russ' velvety vocals makes for something almost otherworldly.
It is impossible not to feel shivers down your spine when Russ D's unearthly vocals emerge at the beginning of "Let's Be Friends". Such is the tremendous power of song like this.
Blessed with a beautiful voice, a more than adequate guitar technique and an ability to write a song that escapes from predictable verse/chorus patterns while remaining accessible, Russ D is carving out his very own lane. The upcoming singles he is currently working on, will confirm exactly where that lane is going.
OFFICIAL LINKS:
www.russdmusic.com
Www.Instagram.com/russd.music
https://open.spotify.com/artist/2n1yNmAmGd3cZvOtY4zyJU