More often than not, the best tracks in the modern hip-hop era presents an artist's voice through dynamic sounds, themes and prolific production. Smoodz's latest single, "Questions Thoughts and Feelings", does all the above, but manages to score an extra dose of soul and groove thanks to the inclusion of melodic and easy on the ear elements, which engage and mesmerize the listener without raising a sweat. This is a well put together project, and the standout beauty of the single is it's cohesion.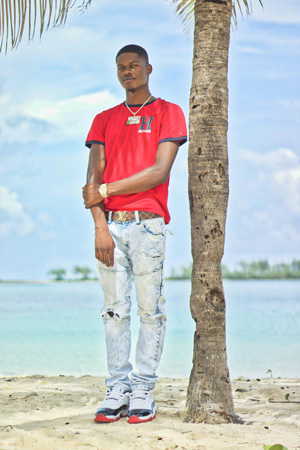 In stark contrast to many of his peers in hip-hop, Smoodz's sound isn't overbearingly aggressive and is in many ways complementary to assured vocal delivery. The allure of Smoodz's ear-warming voice is that it acts as an emulsifier: it gels together the artist's verses and adds stabilization to track that cooks and creates a sweet treat for the listener to enjoy.
Curiously, Dray Jaquan Darcy aka Smoodz who was born in Nassau, Bahamas, never had the ambition to make music, although he always listened to it.  In the 10th grade, he was influenced by some friends to take part in a harmless game of battle rap, and subsequently fell in love with it. He started to record songs in his closet using an iPhone and a pair of headphones, which was his studio set up at the time.
After graduating from R.M. Bailey High, he started to try out different recording studios, including Pikliz Beats, OEU Studios and F.I.L.M Studio. Smoodz stayed and worked for a year with the F.I.L.M Studio producer, Zamar Saunders in 2020, before eventually investing in his own studio, and then becoming CEO of his own record label called From The Bottom Records which is based in Nassau, the capital of The Bahamas.
The signing of label's first artist, Breion, was soon to follow, as was Smoodz own professional success, with the release of his first single as a label signee himself. It hasn't been an easy road, with many obstacles encountered along the way, but Smoodz believes hard work and perseverance will sustain his journey towards achieving his desired goals. The single, "Questions Thoughts and Feelings", is further proof that he has embarked on the right pathway.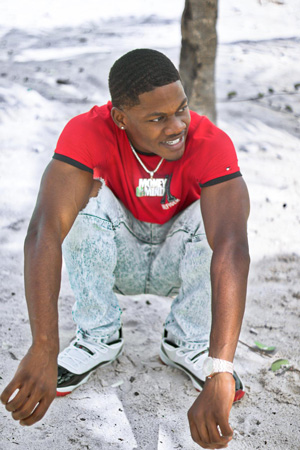 The effervescent nature of the beat compliments the game of hide-and-go-seek that Smoodz plays with the production. The only thing smoother than his voice may be the way that each verse transitions into the next.
Smoodz has turned all of his experience into a musical gem, creating a completely enjoyable sound. Listening through his playlist, you can note that Smoodz has an endless supply of delivery methods, especially excelling in the sing-song format, which is what can be heard on "Questions Thoughts and Feelings".
Lyrically, the things Smoodz says are so smartly nuanced it's easy to grasp what he says because this aspect of the music is so well-crafted. The production on the record is just as consistent, to the point that it creates a shimmering atmosphere of positive energy behind his effective vocabulary. "Questions Thoughts and Feelings" is one of those records where it is more difficult to figure out its flaws than it is to point out what the artist did right.
There is a gleaming brightness that permeates the record, clearly inspiring Smoodz's current outlook, and which is highly infectious for the listener.  "Questions Thoughts and Feelings" finds Smoodz moving forward as an even more confident musician fully stepping into his gifts.
OFFICIAL LINKS:
https://www.facebook.com/SmoodzFromTheBottom
https://instagram.com/smoodz_official?r=nametag
https://distrokid.com/hyperfollow/smoodzftb/questions-thoughts-and-feelings-2
https://my-store-b9ca07.preview.teespring.com/?fs=e&s=cl