YESH is a multi-talented artist from Las Vegas, Nevada, whose authentic and diverse sound continues to push the limits with his genre bending, alternative hip-hop style. This rising talent dives beneath the surface with songs that touch on growing up too soon, addiction, and failed relationships. Whether you're looking for a track that will get you hype, reflect, or just vibe, the Vegas native has it all. When you combine YESH's devil-may-care lyrical content with his wonderful voice and slippery production, you end up getting a body of work that plays with your emotions. The angles that he takes in his music are unique, and while his every word will connect with you mightily, the varied vocal performances that he gifts us with will blow you away each time. His latest release, the 2023 single "Plain View", embodies all of these intoxicating traits.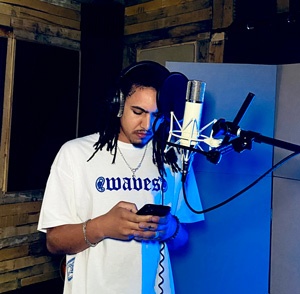 The lyrics to "Plain View" by YESH depict the struggles of the narrator who cannot let go of a past love interest. The song's title refers to the act of putting one's feelings and intentions out in the open, leaving no room for ambiguity or misunderstanding. This situation is relatable to many facets of life, and is not always the easiest route to take, as it often exposes you to more experiences that could be painful and negative.
The first two lines of the song – "I put it out in plain view. I still can't help myself, I think I blame you" – set the tone for the rest of the lyrics. YESH has made it clear to the person he holds accountable for his current emotional state that he cannot help but feel the way he does. The repetition of that opening line, reinforces the artist's will to open up, even he knows that comes with a price.
In the song, YESH is being honest about his feelings and intentions, but he still finds himself unable to move on. The following line – "When they see me, I'm gonna stay true" – suggests that YESH is trying to maintain a sense of integrity and authenticity in the face of his emotional turmoil. He's also sure he'll be able to convince everyone else of his predicament, as is described in the line: "And I know that they'll believe me if I say to."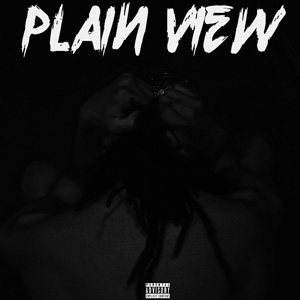 The lyrics to "Plain View" depicts a protagonist who is struggling to move on from a past love interest. Despite his attempts to be honest and authentic, he finds himself unable to let go of his feelings completely.
The lyrics also suggest a willingness to take risks to work through emotional pain, by bringing things out into the open. There's no malice or ill intent behind YESH actions or decisions, he is simply moving through life in the way that is most truthful to him.
Many times, artists overload their tracks with too many studio tricks, features, or just try too hard. Instead, "Plain View" sounds straightforward, simple and authentic, while YESH not only sticks to what he knows best, but builds off it too.
His picturesque storytelling and expressive vocal performance, forces you to care about the characters in this song. Moreover, YESH has delivered a truly immersive track that expands upon his established sound and simultaneously builds a whole world around his narrative. This is high-level artistry done effortlessly.
OFFICIAL LINKS:
Instagram: https://instagram.com/yeshunplugged
Spotify: https://open.spotify.com/artist/02Sg2tLCbpdjypJCzz6Q2x?si=LDTDco3UR6GrtHyJv5TbCw
Apple Music: https://music.apple.com/us/artist/yesh/1511855964
SoundCloud: https://on.soundcloud.com/QujJHWLKwsbuNNgS9
Linktree: https://linktr.ee/YeshProductions