"48 Bars" produced by Ramoney, is a single off the upcoming project "Change is Good" by Tony Backwoods, which drops in April and is executively produced by Curt El. Tony initially started out as a producer in 2014. He is fully independent with his own in-house production team, and states that he has never written any of his lyrics. His songs and his demeanor, details a very real aesthetic that isn't some false persona or game of pretend to play into a trend. He isn't being anything, he just is it, there's a major difference between the two.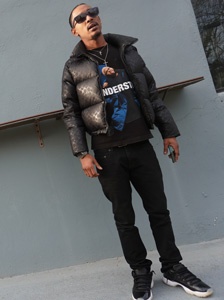 It soon becomes clear, listening to his tracks that Tony Backwoods' strength lies in the quality of his vocal deliveries, and his performances overall. And when you're not producing or writing on a track, you need to be way ahead of the pack vocally, to be taken seriously. "48 Bars" proves just that.
Tony Backwoods has a voice that resonates with pure, rich tones and a wide range. Whether he is singsong rapping mode, or full swing crooning, the vocals are always notable. This leads to a magnificent piece of groove-driven art with"48 Bars".
While each element could stand on its own, the vocals, the lyrics, and the beat combine to become something greater than the sum of its parts. Built upon a gorgeous production, the song is more than just a vibe check.
"48 Bars" is not just sonically captivating, it also boasts some of the cleanest and most beautiful songwriting around at the moment. All of which suits Tony Backwoods vocal cadences perfectly. From the narrative that ties the track together, to the brilliantly compelling sounds scattered throughout the arrangement, Tony's voice is a thrilling, but easy on the ear experience that caps it all.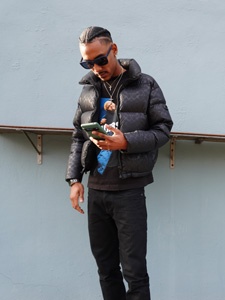 "48 Bars" is poetic, acutely smart and honest. Most importantly, it is unlike most else that's out right now, and in an era where music way too often feels homogenous, Tony Backwoods latest single stands out even more. Showing clear storytelling ability, vocal strength and a good ear for production choices, Tony is quickly finding a noticeable standing point in what appears to be a saturated marketplace.
What makes an artist great is how close he can bring you to empathize with his narrative, and Tony Backwoods succeeds at doing that rather effortlessly. His voice, his tone and his nuancing lends just the right kind of mood to "48 Bars".
Nothing is overdone or overplayed, as both Tony and the production run on a smooth wave of alluring sonic phrases that are hard to resist. "48 Bars" is a reflective escapade of self-awareness and an acute focus on the world and people around us.
Ultimately, its Tony Backwoods' voice that breathes life into the words and thoughts that unfold from "48 Bars". Everything we know about what's built into "48 Bars", we know from Tony's voice. He reaches the highest level of communication, in what sounds like the most effortless way possible. it is a record meant to delight the ears and feed the mind, and marks another triumph for Tony Backwoods.
OFFICIAL LINKS: Instagram @tonybackwoods