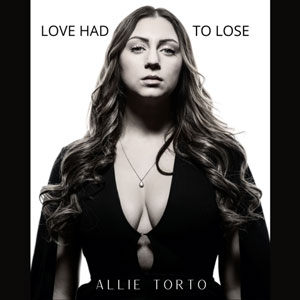 Indie-Artist releases powerful ballad to close a chapter of her life where addiction and heartbreak prevailed, and "Love Had to Lose". After experiencing the storms of addiction with a loved one, Allie Torto turned to songwriting as an outlet during her struggle with the loss of a relationship. It was then that she wrote her song "Love Had to Lose". Both the song and the music video were released February of 2022 – and since the day of the release the song has quickly become popular amongst the singer's growing fanbase.
Torto hopes by releasing her music that she can resonate with others who have been or are currently going through similar situations. It is also the singer's goal to empower those that are looking to make a change – whether it be recognizing addiction, leaving unhealthy situations, or coping with loss.
An EP that includes the song, is planned to be released later this year. Allie Torto's original music can be streamed/downloaded on all major digital platforms.  The music video is available on the artist's Youtube channel and can also be found on her website AllieTorto.com.
OFFICIAL LINKS:
www.Facebook.com/allietortomusic
https://instagram.com/allietortomusic
https://www.youtube.com/channel/UCDf2JvK75N0V8evrCnxd8TQ
https://open.spotify.com/artist/6JHnqSPjW6kgNu6ifxBAe5?si=KGXg1td8QI6WuRnr7-ebng
https://music.apple.com/us/artist/allie-torto/1191537480
Music can be purchased on: iTunes