Signal Omega is a solo music production project from Florida that moves through a variety to styles. From rap to rock and cinematic to metal, its really hard to put Signal Omega in any one box. He's mastered the concept of fully fleshed out production, with elaborate orchestrations and multi-layered instrumentation. Moreover, he has worked with a wealth of diverse vocal talents, adding an extra edge to his already impressive musicality. Each track he produces is definitive and purposeful, regardless of which genre he is working with.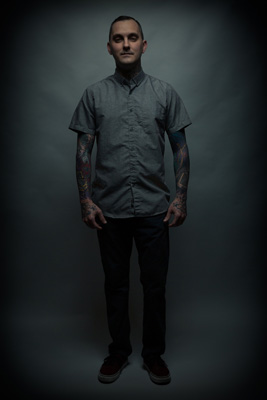 Almost anything Signal Omega puts his hands and curious mind on become rare musical puzzles that keep changing and adapting as you try to solve them. Every spin through the songs in his catalog keeps revealing new structures and details that skipped past you until on the previous listen.
And the end result after each listen is a desire to just dive right back in from track one and look for more musical goodness. "Monster" starts on an atmospheric whim before exploding into whirlpool of bone-crushing sound underscoring both harsh and soaring, melodic vocals.
The music thunders on "Time", hitting a series of vicious guitar attacks and menacing vocals, before unfolding some of the catchiest pop-styled choruses, as the track moves between abrasive aggression and melody. Rock and rap meet in another artfully aggressive track entitled "Lost", which overflowing with killer vocals, endless guitar riffs and twisting synths. All brilliant, hair-raising soundscapes designed to melt your face. However, the real curiosity arrives with the out of the ordinary track, "Thinking Out Loud".
The cinematic rap single "Thinking Out Loud" is a perfect example of Signal Omega's production acumen, and bold approach to his craft. The music could easily be the soundtrack of a Batman movie, with its bombastic symphonic styled arrangement. It's a much-needed change of pace for the genre as it's epic aural flourishes smack you around the head making you woozy with glee and giddy with delight.
This is by no means and easy soundtrack to rap on. There is no easy beat to lean on any deep groove to fall into, yet the featured rapper, BLK MGE, is absolutely up for the task, and does a superb job of following Signal Omega's dynamic production peaks and valleys. Its pace lifts and slows and fly's around your senses making them tingle with excitement. BLK MGE is one of the few rappers that's establishing himself as a unique voice in a scene that increasingly values pop playlist mundanity.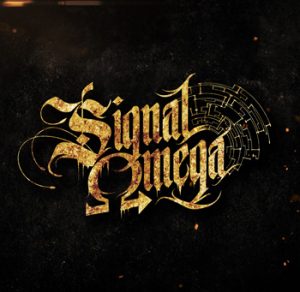 BLK MGE is able to comfortably ride Signal Omega's vigorously orchestrated production because he has already done the homework on his own album "Lv1"which similar sounding symphonic styled productions.
As with his previous work, BLK MGE's ability to shift between flows and merge different styles is utterly mesmerizing. Signal Omega, on the other hand, shows that each sound is absolutely essential to the arrangement, placed in exactly the right corner of this intense, and dramatic aural canvas.
Between the epic soundscape and dynamic raps, each and every moment of "Thinking Out Loud" has enough depth and detail to allow the listener to get utterly – and willingly – lost. As much as anything in Signal Omega's back catalog, this single is an incredibly immersive and diverse listen.  BLK MGE's delivery, is a dexterous, full-voiced blurt that he twists effortlessly through double-time flows without so much as a lost breath, barreling through the production with effortless ease.
"Thinking Out Loud" flourishes whenever Signal Omega layers in divergent textures to create a multidimensional spatial quality, and summoning cavernous auras with rippling string frequencies. The ominous atmospherics are counterbalanced by BLK MGE's aggressive flow, while the song's biggest surprise lies in how relatable and inviting it sounds, considering its innovative and complex sonic approach.
 OFFICIAL LINKS:
www.signalomega.com
https://www.facebook.com/SignalOmega/
https://www.youtube.com/@Signalomega