G Versa an upcoming rapper, singer, and songwriter from Queen, NY started his musical journey in 2014. He released his first mixtape a year later, entitled "Sixth Man Of The Year" under the moniker Gado. Gado was his first artist name but G Versa was always his nickname since he started making music. The G stands for Gado and Versa is short for versatile. In 2016 he made G Versa his official artist name which is pronounced "(G)ado (Versa)tile".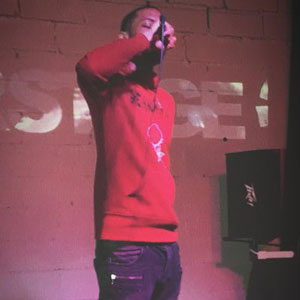 The release of his single "Bands" soon followed and made waves on the Soundcloud platform. In 2018 he started work on his mixtape "S.K.I.N", while in 2020 he released the songs "Vibes" and "Champagne Gado" which clicked up streams on Spotify.
"Vibes" is a smooth and captivating tour-de-force for this animated artist. G Versa uses his excess talent to add some cinematic flair to effortless lyricism that makes it more than just bars streaming through a speaker. Each layer, depth, and stylistic choice adds to our perception of G Versa's skillset, which makes the song all the more engrossing. His rap style is constantly in flux, and he sounds both lyrical and melodic.
G Versa is deft with his rhymes too, but in a different way than his contemporaries, who rely on their melodies to offset the quality of blandness in their deliveries. Conversely, each one of G Versa rhymes is packed with energy to compliment the swiftness of his delivery.
"Vibes" is a mesmerizing exploration of G Versa rap style's strengths. It's tight and absolutely groovy; an alluring universe with a maze of moving intricate musical parts and words that thrust forward quickly into the next.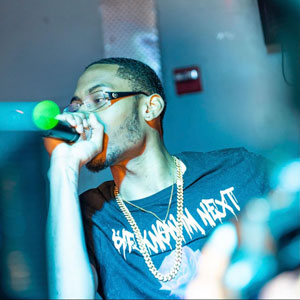 The effect is magical, as G Versa's voice never falters. His voice morphs and transforms endlessly. The beginning of each bar sounds nothing like the end of it, as G Versa successfully captures the entertaining aspect of hip-hop. He carefully chooses every word and syllable, contributing to each verse a feeling composed of the highest level. It's an intelligent choice which shows that he's as much of a curator as he is an artist.
G Versa's ability to keep the listener entertained by his delivery in addition to what he's saying is effectively infectious. In an age where lyrical ability in hip-hop is becoming more and more irrelevant, G Versa makes his presence felt, as he can deal out both lyricism and feels.
The single "Vibes" presents G Versa's phenomenal wordplay in its truest form, alongside his singsong flow. He's got a lot to say, and he doesn't take long to do it. The Queens rapper is at his best when he does exactly what he knows. He is aware of his strengths and is able to exhibit his blooming talents all over "Vibes", where every sound functions to make the song shine.
G Versa is capable of extremely slick lines and a sense of determination, while producing catchy hooks complemented with his incredible technical ability, from flows to inflection. He is proving himself in a rap game where he has all the elements to be a standout.
OFFICIAL LINKS:
https://gversa.net/
www.instagram.com/geeversa
www.twitter.com/gversaa
https://m.facebook.com/GVersa