Mr. Emojii is an international DJ and Music Producer, who started deejaying in his hometown at the age of 14. People soon latched onto his original style as venues began to seek him out. A few years later he decided to quit the nightlife formula to build his home studio and focus on creating new songs. He is currently riding high with his 2022 single "Upside Down". Mr. Emojii knows his way around a big bassline and a banging beat. He never fails to unleash the kind of music that sends energetic vibes rippling around the room, rattling the rafters with their dynamic frequencies. This was evident on the 2020 track "Dreams", and is now certified on the new track, which forges a resonant piano driven motif to match the synths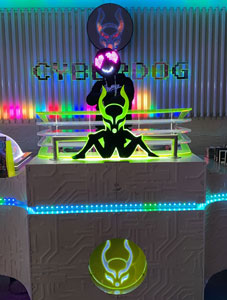 Mr. Emojii is a producer whose studio sessions produce the kind of bass that is an unstoppable force of nature. Unsurprisingly "Upside Down" is supported by earth-shattering synths, crisp percussion and a few neat little tricks here and there to keep you glued – a vocal sample also creeps in to give the track a human element.
The song finds Mr. Emojii on top form, carving out an energetic and funky club cut. He can be counted as a leader among a generation of producers reinventing classic house.
Mr. Emojii has come with his own brand, on a mission to give club music a groovier reputation, away from the stigma of being just relentless hammering. "Upside Down" certifies that Mr. Emojii is a real tailor when it comes to creating music.
Here he has producing his own type of EDM, which is achieved by its enormous creativity and the baggage offered by his main influences. If you're looking to delve into some cutting-edge dance music from one of the best in the underground game, look no further than Mr. Emojii.
Mr. Emojii demonstrates his refined ability to create an epic tune that is expansive, cinematic, yet chic, expertly crafting progressions that build energy and seamlessly drop into heavy grooves with wall-to-wall strings.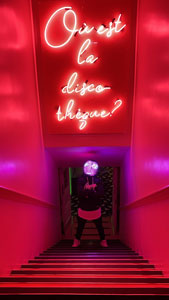 "Upside Down" is the perfect example of an artist who is displaying the mastery of their craft. The arrangement is perfect, the melody obscure but familiar, and the complexity of the groove and drum pattern constantly keeps the listener on their toes.
The intoxicatingly rich production does plenty of lifting, and any time we hit play on this project, we know we are going to feel something. Mr. Emojii is on a different level.
The combination of sounds, meters, and instrumental motifs that seamlessly mesh together under a smooth but purposeful energy is nothing short of breathtaking. That level of mastery of song and sound is the result of time spent on learning the craft. Mr. Emojii has flexed the range of his talents in a major way on "Upside Down".
This new single contains tangible energy throughout and offers cathartic release in its rousing crescendos. There can be no doubt that Mr. Emojii has pumped out another impressive track with "Upside Down". The producer has proved that he has a special ability to put together a moving record with a unique but accessible electronic production style.